A slightly sweetened, energizing tea to start the day off right.
If coffee is not your thing first thing in the morning, but caffeine still is, you will love this MCT Jasmine Tea recipe.
We wanted to put together a nice Mother's Day breakfast-in-bed tray. It included a croissant and fresh fruit, a beautiful side of flowers, and of course a warm beverage.
But after our first sip of the MCT Jasmine Tea, we knew it would be a loved recipe year round, for any and all occasions.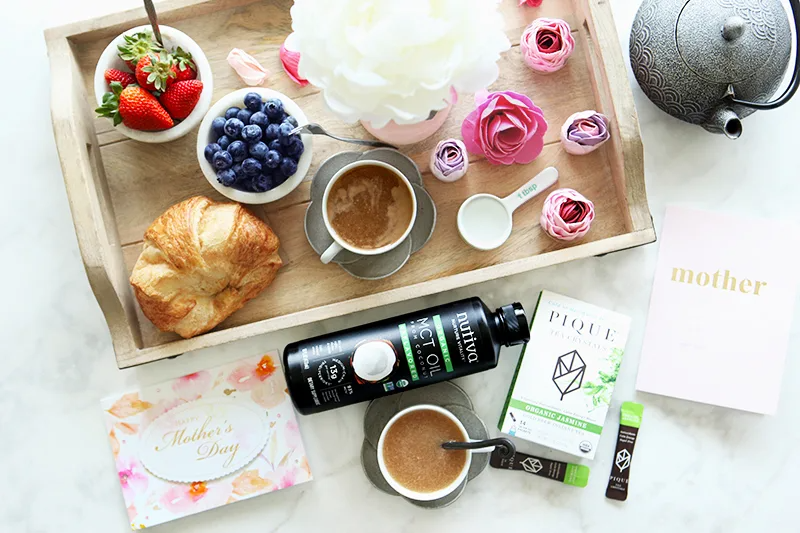 There are 2 main parts to the MCT Jasmine Tea that make it the best energizing tea to start the day.
It starts with a phenomenal tea base. For this recipe we used Pique Tea Crystals Organic Jasmine Green Tea. This tea is made  with spring harvested green tea handpicked at peak freshness and potency then infused with fresh Summer Jasmine petals. It's perfect iced or hot, but we chose hot for this recipe.
According to Pique Tea, the tea is an "active ingredient powerhouse for sustained energy with no jitters, improved immunity and gut health, and vitalizing antioxidants."
To boost our tea base, we added 1 Tbsp Nutiva Organic MCT Oil. Unlike non-organic MCT Oil brands, there are no chemicals or filler oils used during this process, resulting in a clean, light coconut-flavored MCT Oil with no harsh aftertaste.
Additionally, adding in the MCT Oil provides 13g of Medium-Chain Triglycerides and also provides energy and supports the metabolism.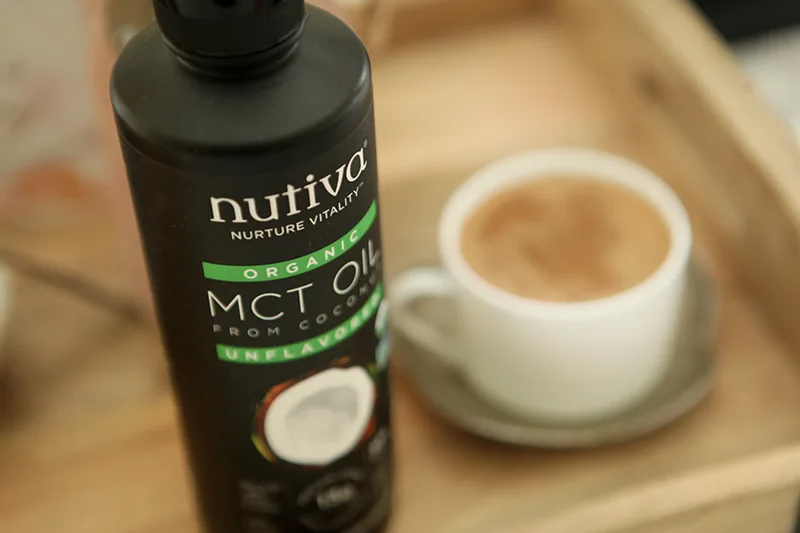 Finally, by adding a few simple things like full-fat coconut milk, a hint of coconut sugar, and cinnamon, the MCT Jasmine Tea is able to fully come alive.
Grab the ingredients, and see for yourself.