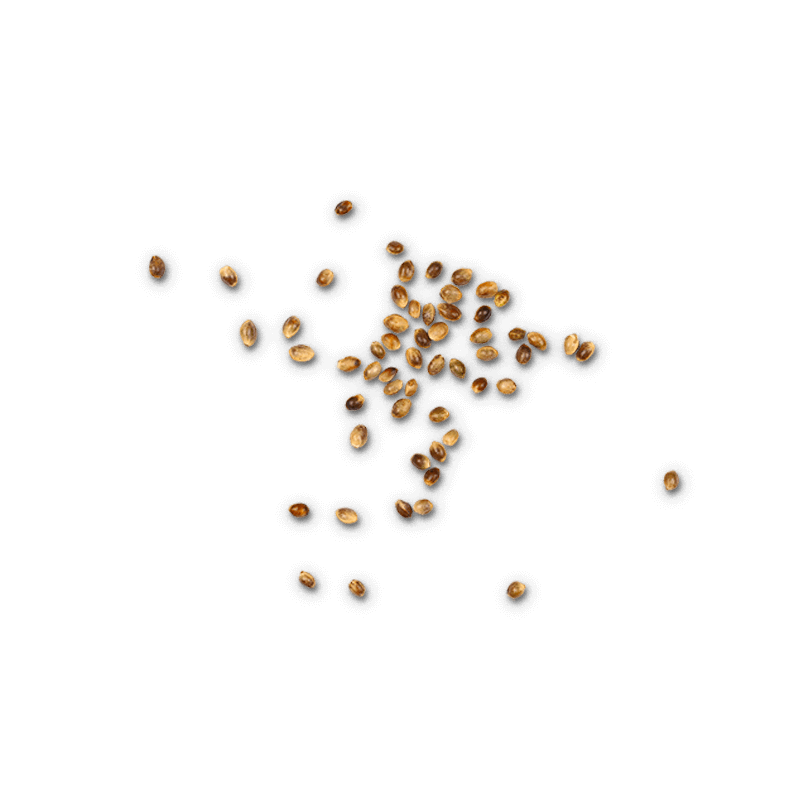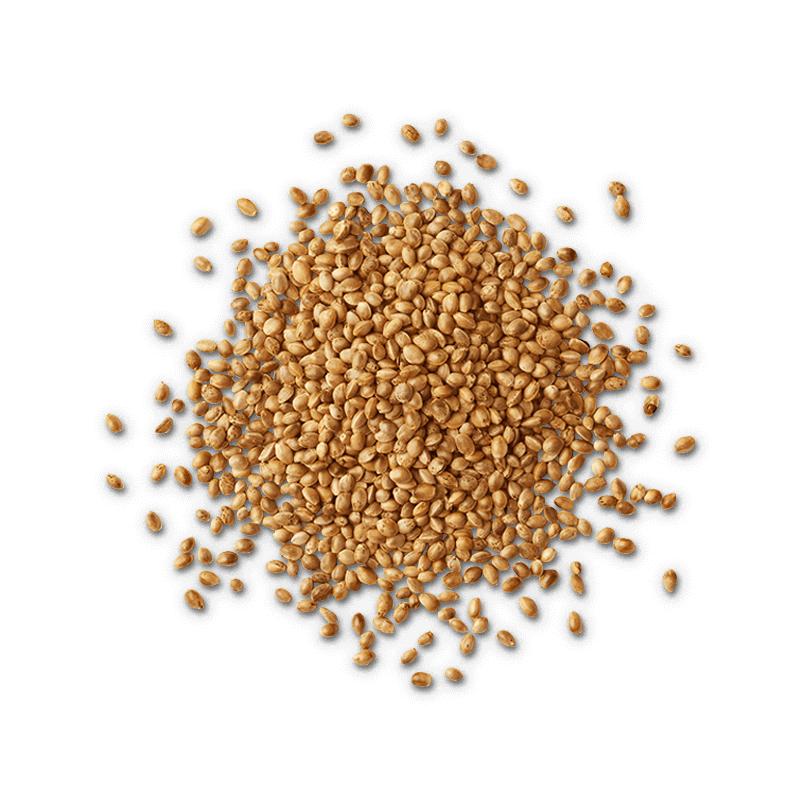 Organic Hemp Seed Oil
$7.99 $8.99
Our delicious Organic Hemp Seed Oil is cold-pressed and unrefined. Just like hemp seed, the oil contains the ideal 3:1 omega-6 to omega-3 ratio. Unlike flax, hemp has valuable Super Omega-3 (SDA) and Super Omega-6 (GLA), which can help the body metabolize fat.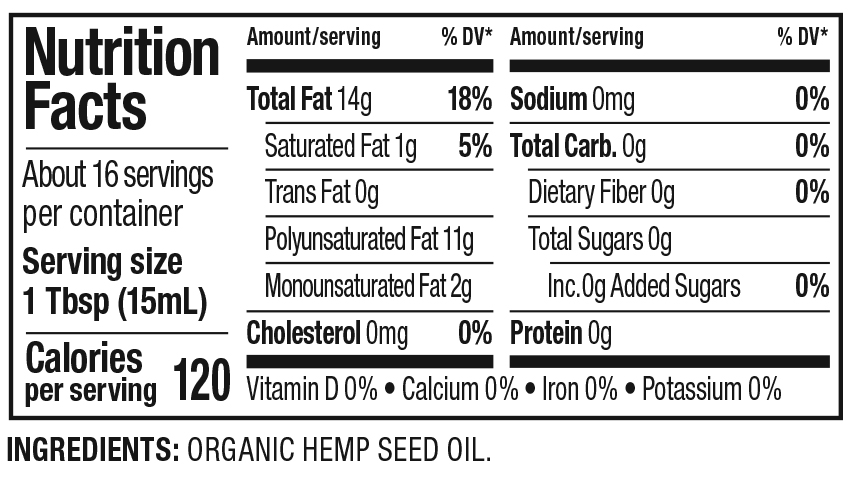 keep refrigerated or in the freezer and use within 8-12 weeks of opening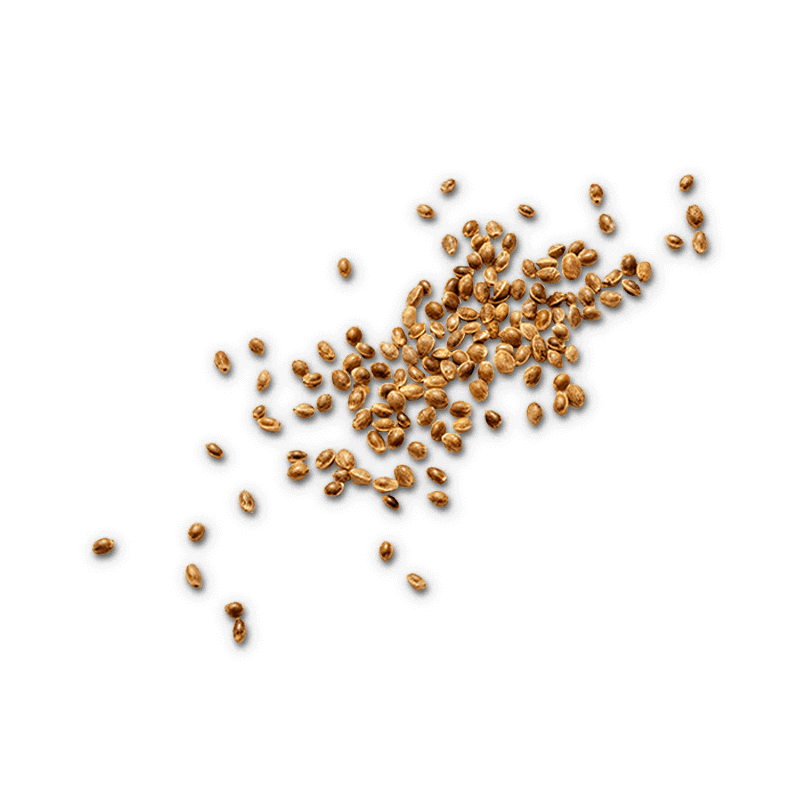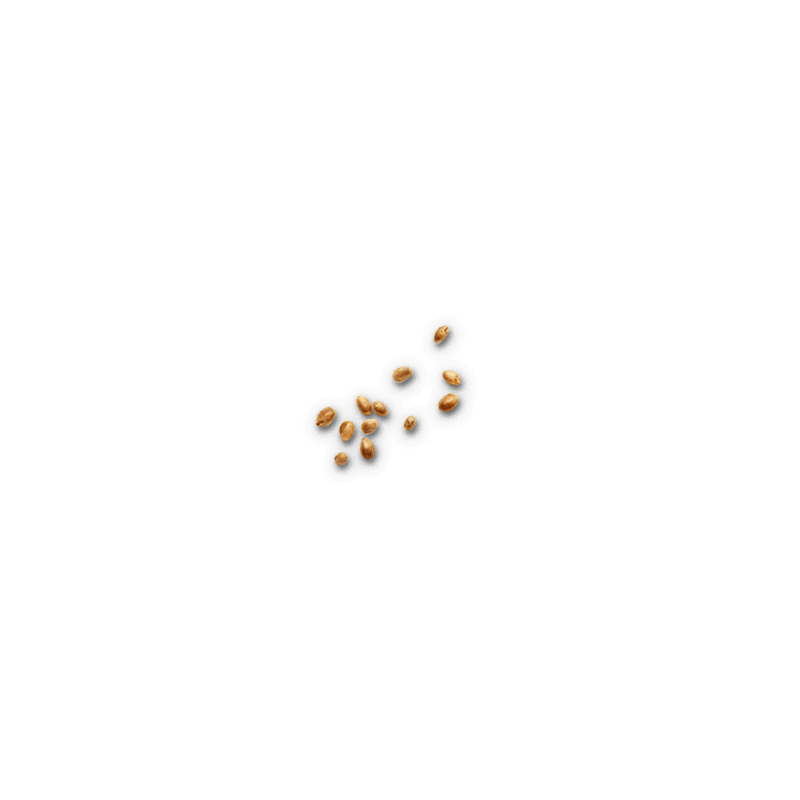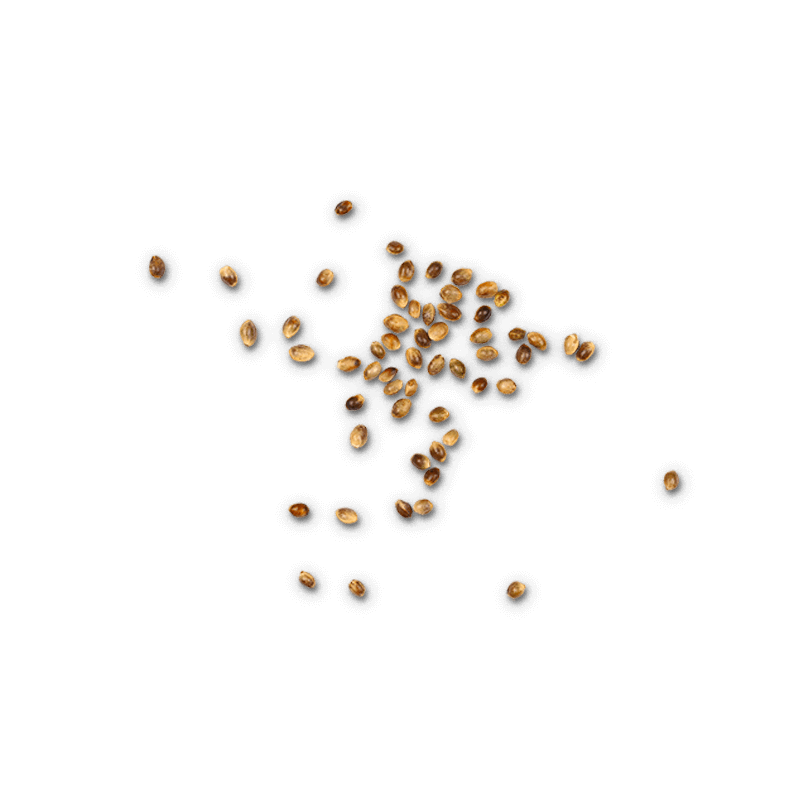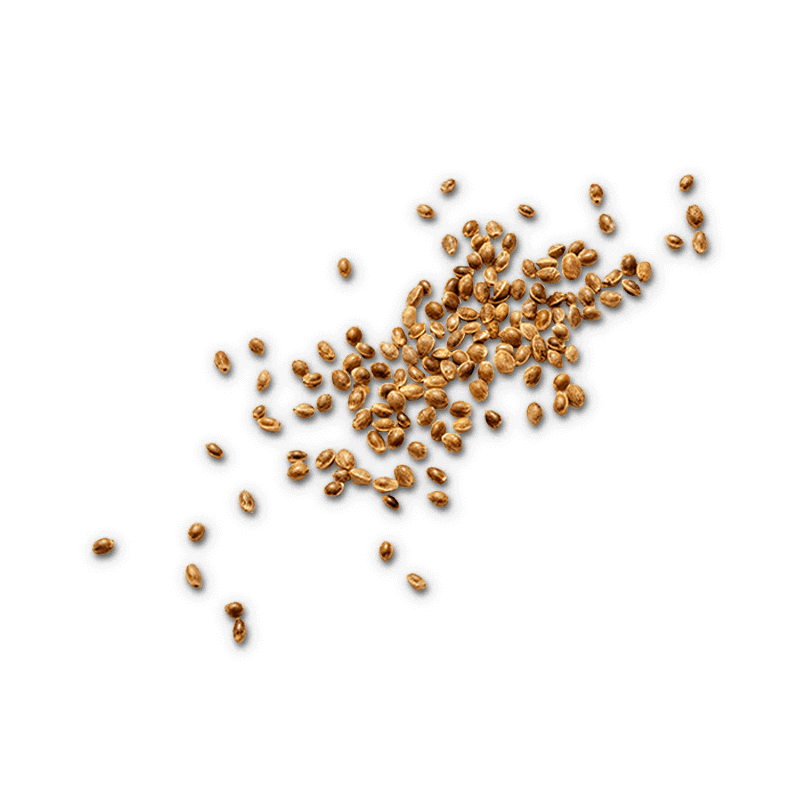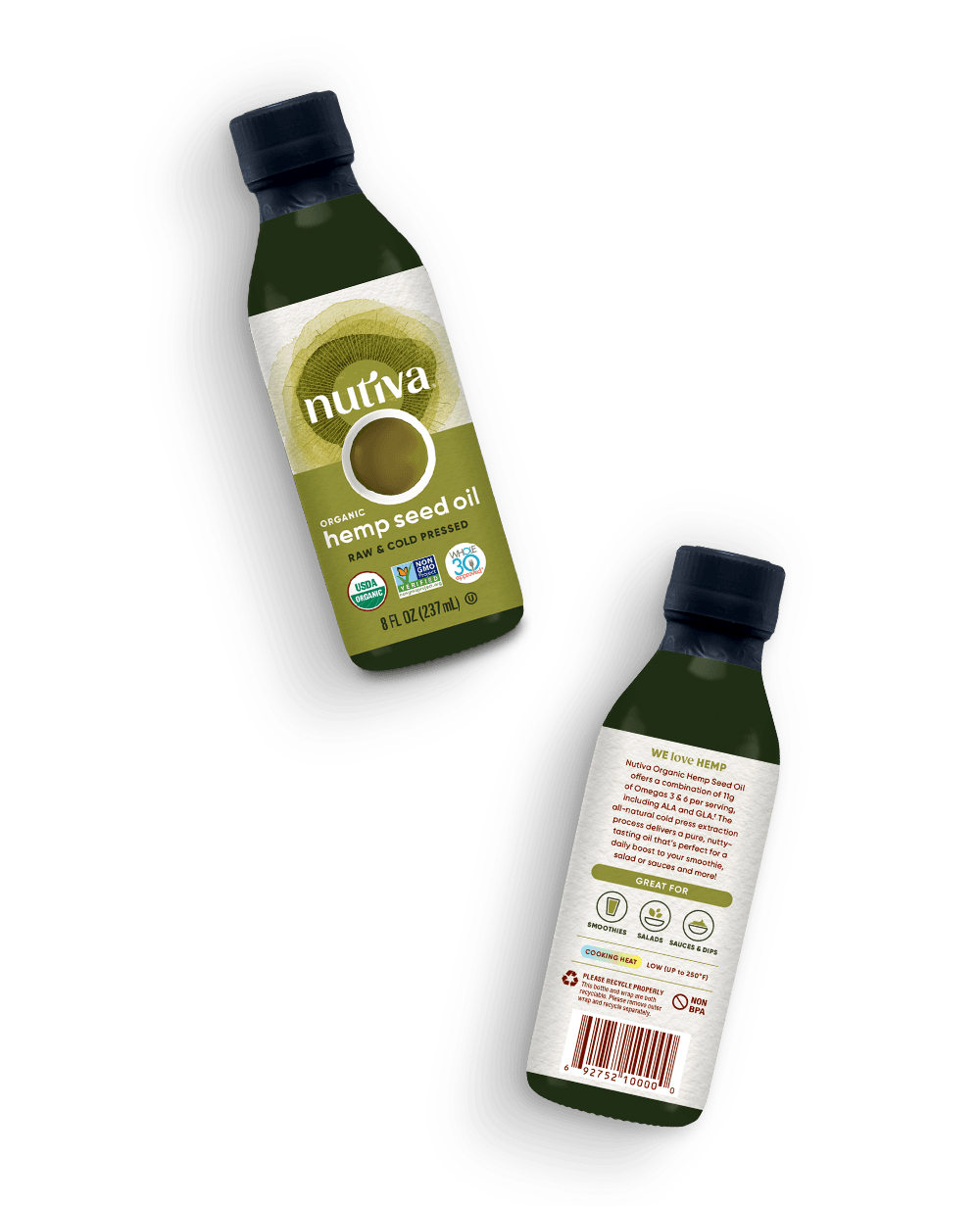 pure, raw hemp seed oil
You can use Nutiva Organic Hemp Seed Oil in smoothies, salads, vegetables and pasta dishes. To conserve the essential fatty acids, we suggest you use it raw or gently heated. It's not suitable for frying.
WARNING: Consuming this product can expose you to chemicals including Δ9 -Tetrahydrocannabinol (Δ9 -THC), which is known to the State of California to cause birth defects or other reproductive harm. For more information go to
www.P65Warnings.ca.gov/food
.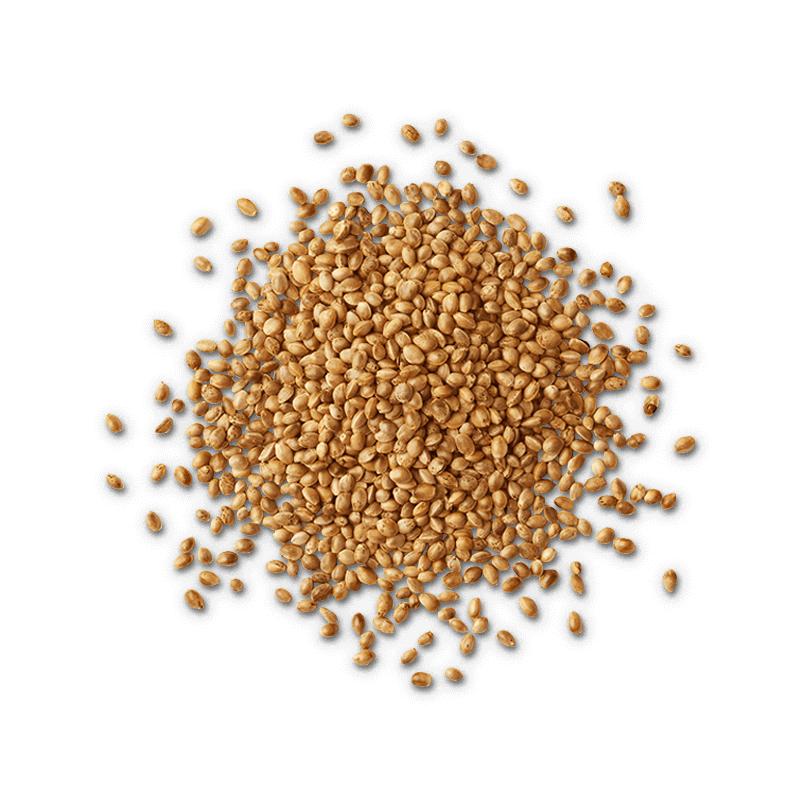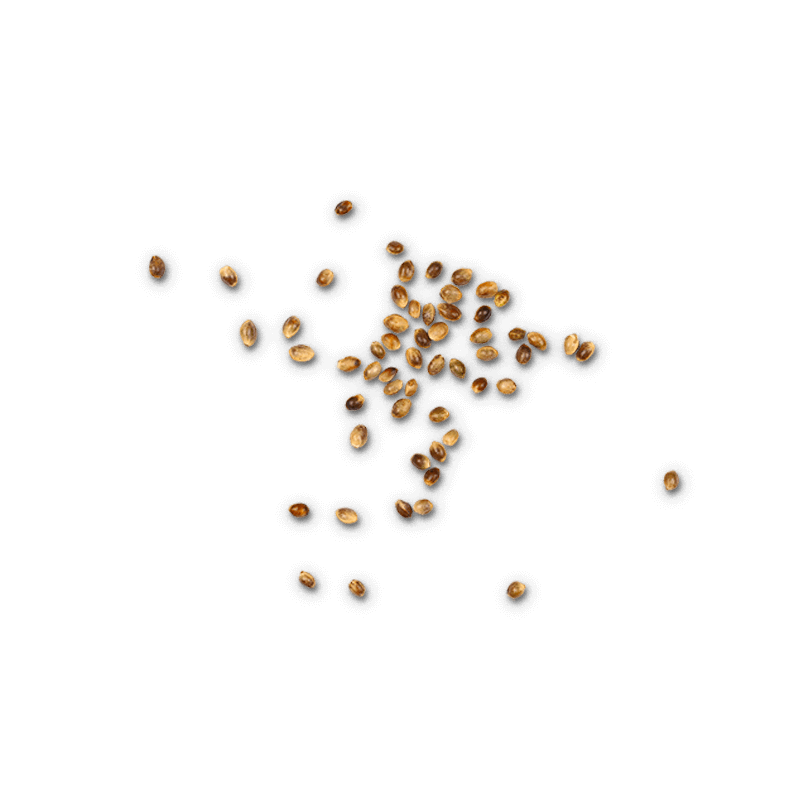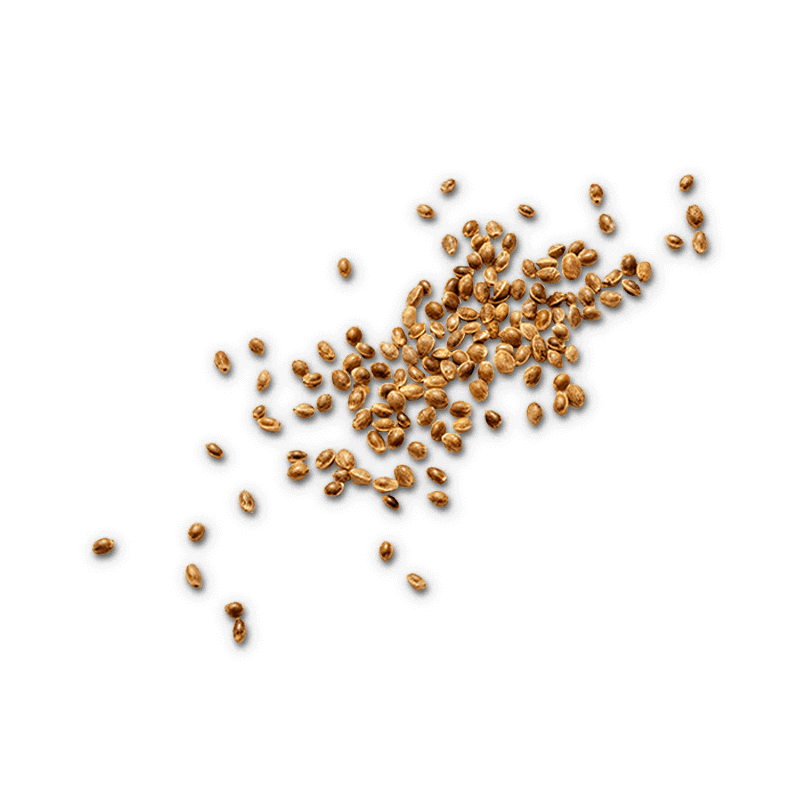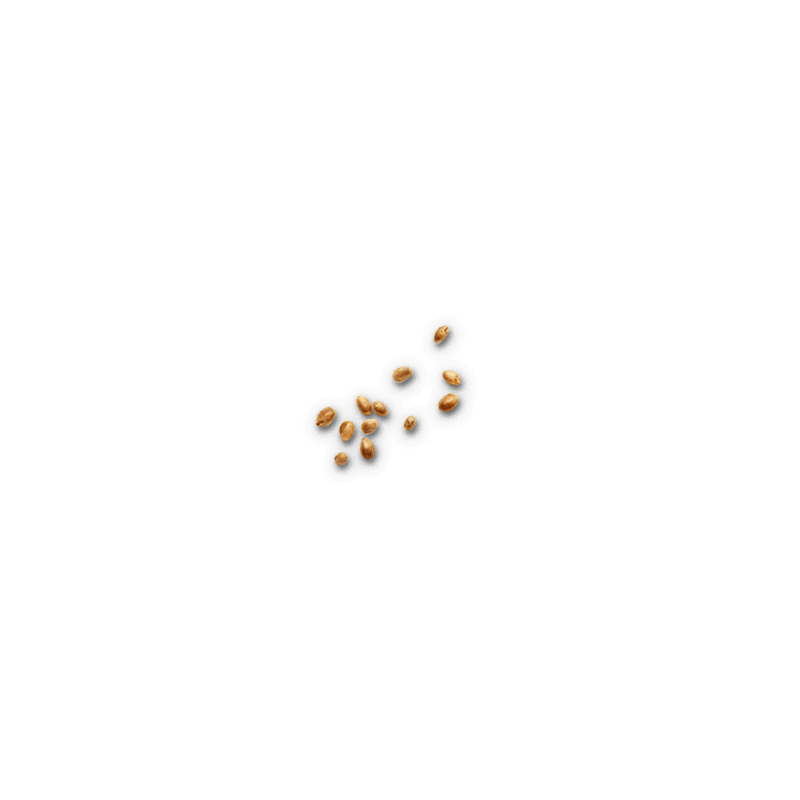 Hemp Advocates
As an advocate of industrial hemp, Nutiva Founder John Roulac successfully sued the US Drug Enforcement Administration in 2002 to keep hemp foods legal, paving the way for hemp foods to be sold in the United States.
frequently asked questions
What is the difference between CBD oil and Hemp Seed oil?
CBD and hemp seed oil are made from different parts of the plant. Nutiva's Organic Hemp Seed Oil is cold expeller pressed from whole, raw hemp seed. CBD oil is a floral hemp extract that's made from the leaves and flowers. Hemp Seed oil and hemp foods are not a source of CBD.
Can I use Nutiva Organic Hemp Seed Oil for sauteing and baking?
Using our Organic Hemp Seed Oil as a cooking oil will not preserve the essential fatty acids (EFAs). It has a low smoke point and may hydrogenate at high temperatures.
How much Omega-6 and Omega-3 is in Nutiva Organic Hemp Seed Oil?
In one serving of our Organic Hemp Seed Oil there are 7.5g of Omega-6 LA, 2.5g of Omega-3 ALA, 2.0g Omega-9, 500mg Omega 6-GLA and 250mg Omega-3 SDA.