ingredients
        1 pound organic baby red potatoes, cubed
        2 tablespoons Organic Liquid Coconut Oil
        1 tablespoon fresh Rosemary, finely chopped
        salt, to taste
        pepper, to taste
instructions
1. Preheat oven to 350 degrees.
2. Cut potatoes and place them in a large bowl.
3. Cover potatoes with coconut oil, rosemary, salt, and pepper.
4. Place mixture in a large cast iron pan (or oven-safe pan of choice), and bake for about 45-50 minutes.
5. Remove from oven and serve.
You can make these Roasted Rosemary Garlic Potatoes in under an hour, and you don't even need to chop fresh garlic!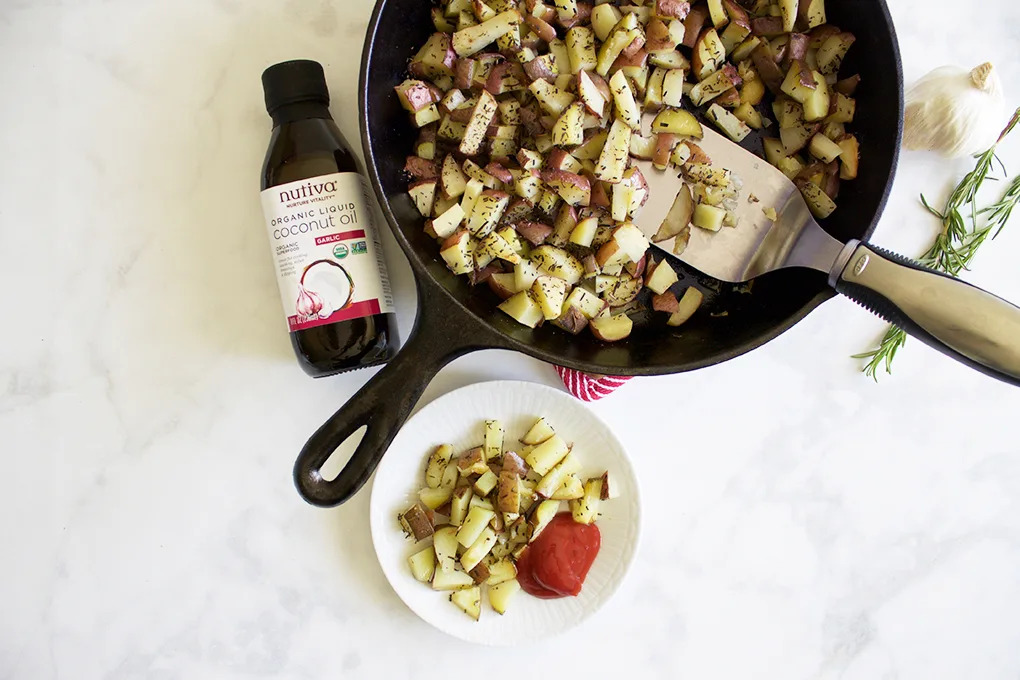 Wondering how?
The answer is Organic Liquid Coconut Oil with Garlic. It is the only Certified Organic Liquid Coconut Oil and has been infused with garlic.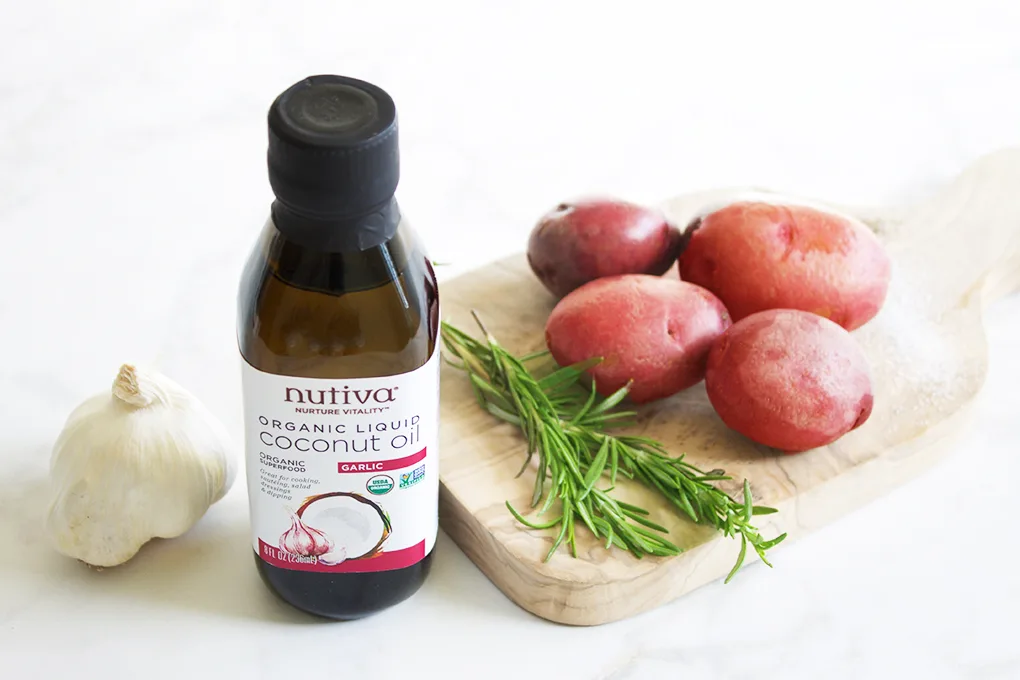 To make these potatoes, you only need three main ingredients, and then a little salt and pepper to taste.
Roasted Rosemary Garlic Potatoes
Click HERE to save this recipe for later.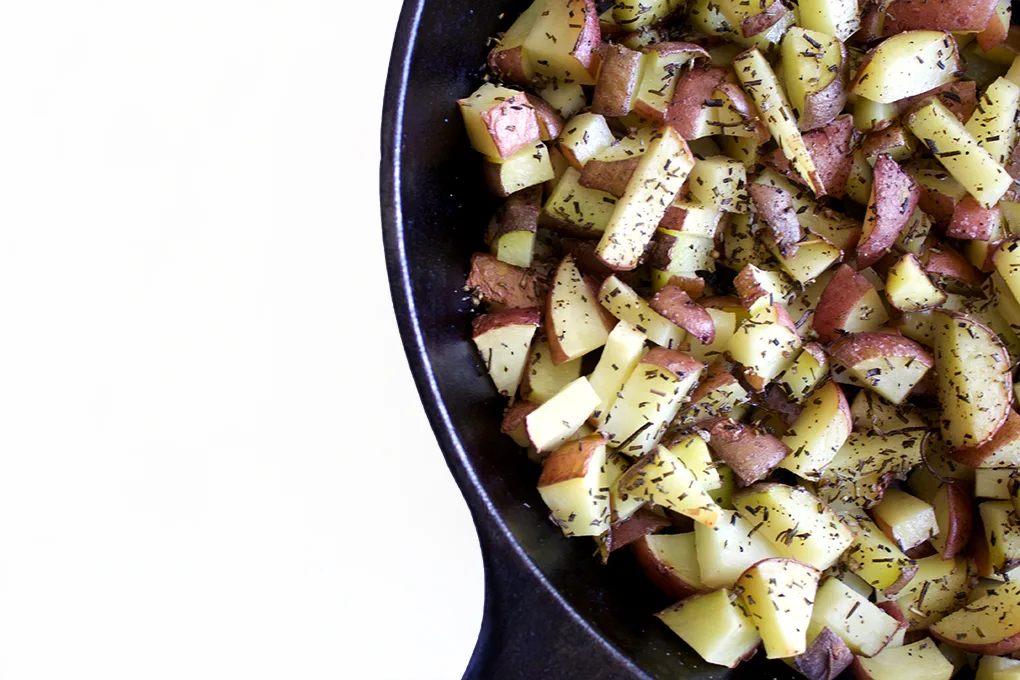 The Roasted Rosemary Garlic Potatoes make the perfect to compliment to these skewers and Grilled Coconut Shrimp.