ingredients
2 cups Organic Raspberries, fresh or frozen
2 Tbsp organic coconut sugar
1 medium lemon, juiced
2½ Tbsp Organic Chia Seed
instructions
1. Lightly mash the raspberries (if you're using frozen ones, make sure to thaw).
2. Place the raspberries, coconut sugar and lemon in a medium-sized pan on the stove.
3. Bring the mixture to a boil, stirring often.
4. Reduce to a simmer for 15 minutes and continue to "mash" the raspberries with a fork or masher (you'll want to mash them until they reach desired consistency, leaving some a little chunkier for even more texture in the jam).
5. Let it cool.
6. Once cooled, bring to a simmer once again, add chia seeds and stir frequently for about 8-10 minutes.
7. Remove entire mixture from heat, and let it cool completely.
8. Transfer to a Mason jar (or another storage container), and store in the fridge.
You won't believe how amazing this 4-ingredient Raspberry Chia Seed Jam is. Yes, we said just 4 ingredients!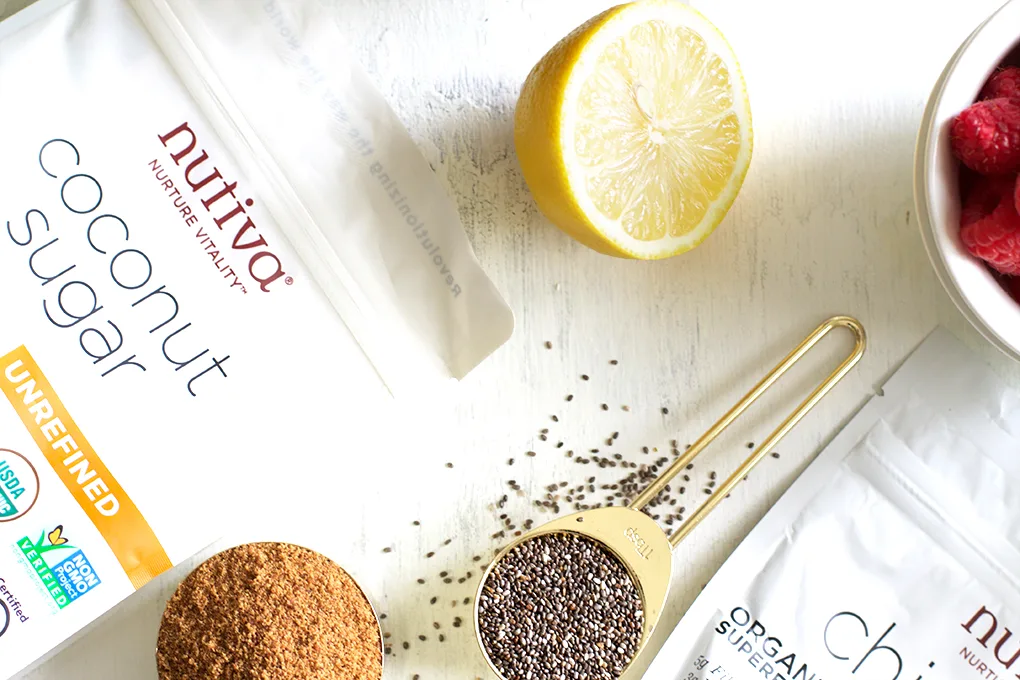 What are these 4 magical ingredients that will help turn your standard jam recipe into a powerhouse jam recipe?

Organic chia seed, lemon, organic coconut sugar, and, of course, raspberries.
You could search high and low for a pre-packaged jam that tastes as good as this one, but we are here to tell you…..don't even try!
You cannot go wrong with this recipe.
Raspberry Chia Seed Jam
Click HERE to save this recipe for later.

Looking for another jam recipe? Try the Blueberry Chia Seed Jam. Or how about a nut butter recipe to go along with it? The MCT Cashew Almond Nut Butter pairs perfectly.
Tell us in the comments below if you have ever made a chia seed jam!