A cool, creamy popsicle recipe using just 5 ingredients.
instructions
1. Place coconut milk, chia seeds, coconut oil, and monk fruit in a bowl.
2. Whisk together by hand until completely mixed. Set aside.
3. Add kiwi pieces to popsicle molds (a few per mold), then fill 3/4 way with coconut milk mixture.
4. Top off each popsicle mold with 2-3 more pieces of kiwi.
5. Place popsicle mold top on, and freeze for at least 4 hours.
On a hot summer day, nothing will feel more refreshing than a popsicle. So how about trying our Coconut Kiwi Chia Popsicles?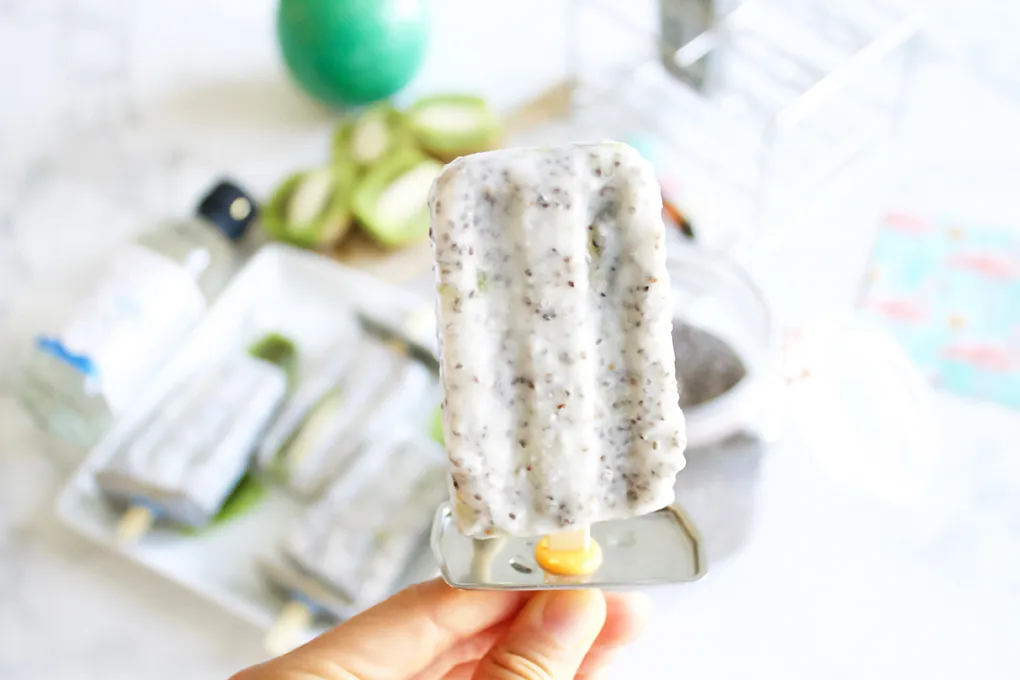 Making your own popsicles is super simple, and once we found a quality popsicle mold, we started making popsicles almost every single week, in order to bring you a simple and delicious popsicle recipe.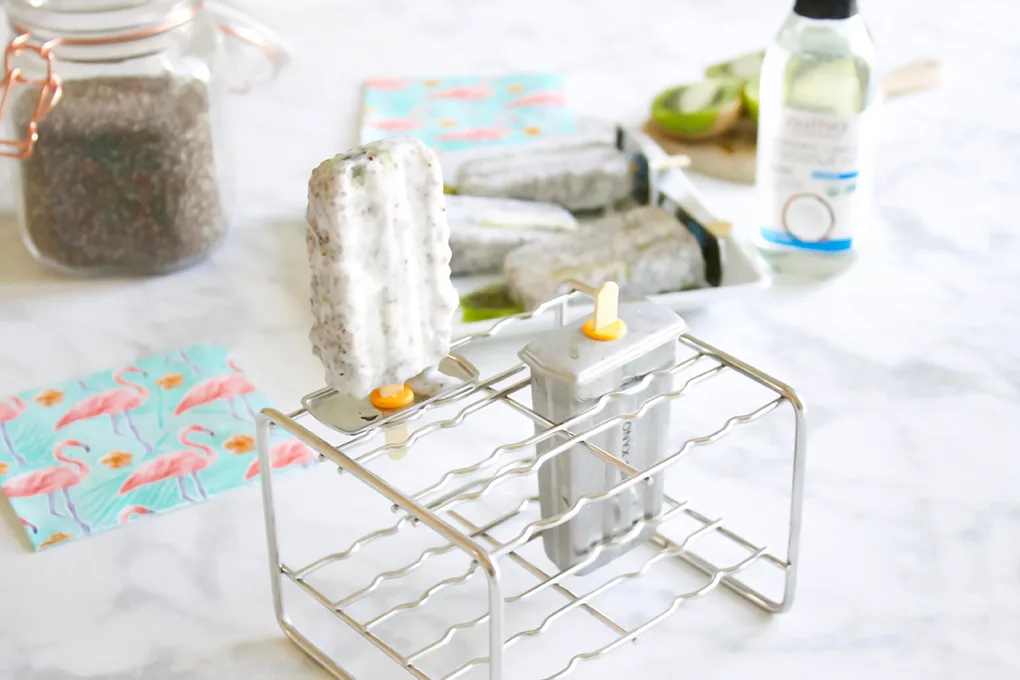 The kiwi is a classic summer fruit that is packed with Vitamin C. "In fact, just one cup of kiwi provides almost 275 percent of the daily recommended allowance of vitamin C."
All you need to get started are 5 key ingredients that include full-fat coconut milk, Nutiva Organic Chia Seeds, monk fruit, kiwi, and Nutiva Organic Liquid Coconut Oil.
That's it. We promise you can have an amazing popsicle with few ingredients!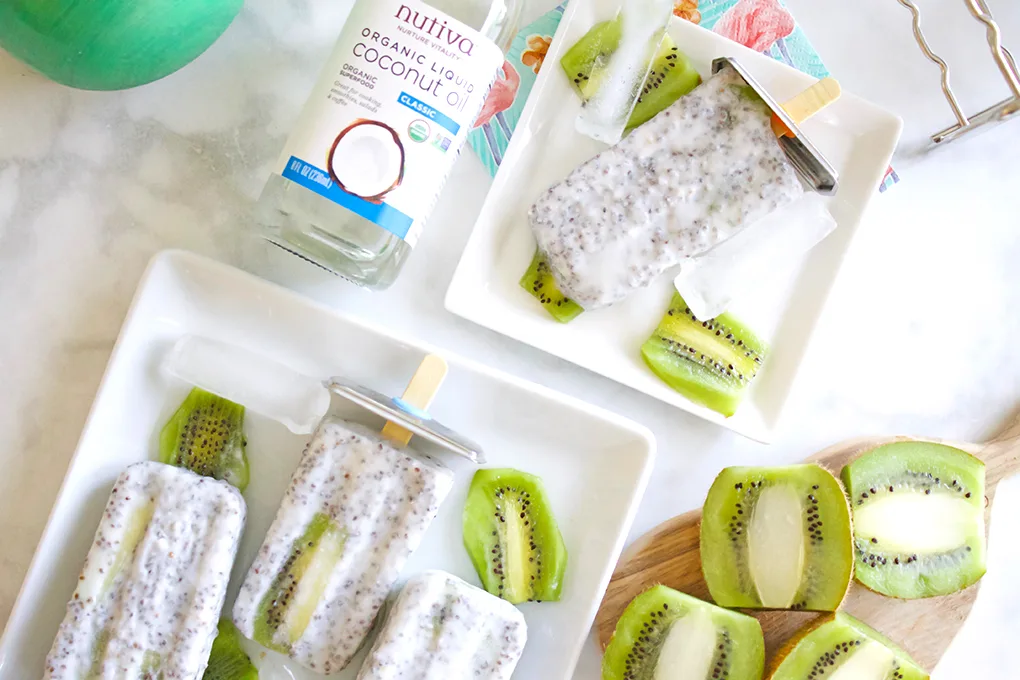 Click HERE to save this recipe for later.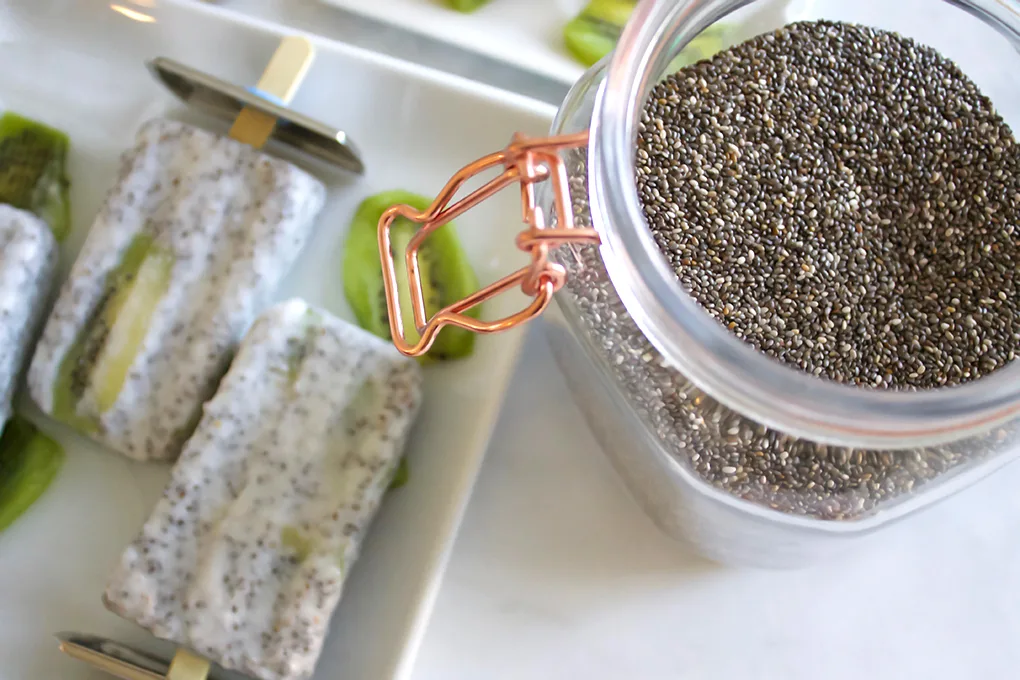 Love popsicles? Then you might also be interested in Chia Berry Popsicles or a Mayan Spiced Hazelnut Fudge Pops.