instructions
1. Gather and measure all ingredients.
2. Place all ingredients in a blender.
3. Blend on high until all ingredients have been completely blended together, forming your perfect smoothie consistency.
4. Pour mixture, and serve immediately.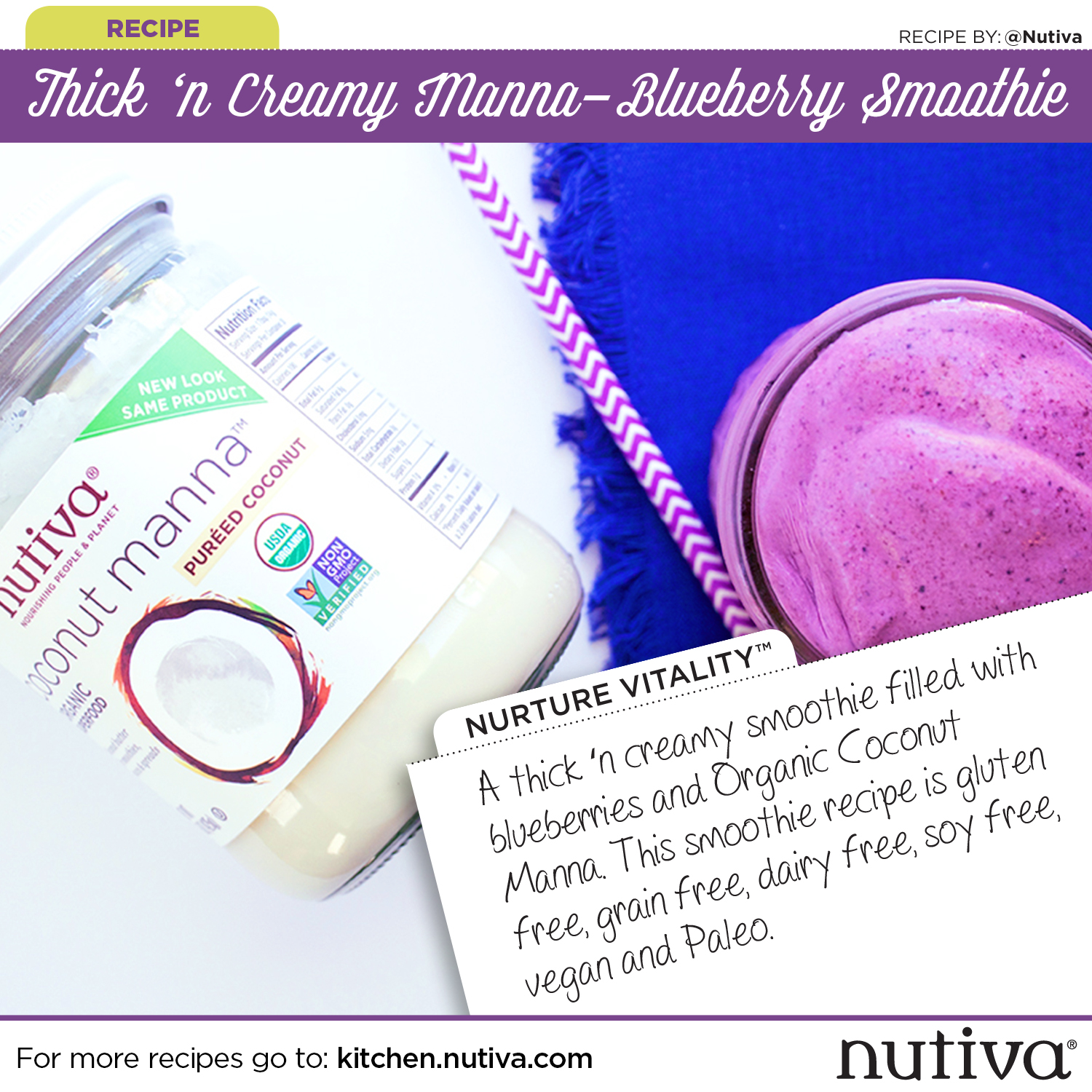 This smoothie is so thick 'n creamy, that it could pass as an ice cream dessert. If you have popsicle holders, you can also pour the smoothie mixture into them, freeze and enjoy as a creamy popsicle.
Blueberries contain a boost of vitamins and antioxidants and studies have shown that they can help with everything from blood sugar to eye health.
And of course, no thick 'n creamy smoothie would be complete without the addition of Organic Coconut Manna, which if there ever was a food from heaven, this would be it!
When it comes to simplicity mixed with flavor, this smoothie cannot be beat!
Click HERE to share on Facebook. For even more smoothie inspiration, check out Super Smoothies