These Strawberry Cardamom Chia Jam Oat Bars are a tasty summer treat.
ingredients
2 cups fresh strawberries, tops removed and chopped
½ teaspoon cardamom powder
Squeeze of fresh lemon juice
2 tbsp Organic Chia Seed
1-2 tbsp organic coconut sugar
Oat Crust
2 cups old fashioned oats + ½ cup oats for oat crumble
1 cup walnuts + ½ cup walnuts for oat crumble
½ tsp salt + ¼ teaspoon salt for Oat Crumble
1 cup medjool dates, pitted and chopped
½ cup nut or seed butter of choice, like almond or sunflower + 2-3 tbsp nut or seed butter for oat crumble
1 tsp vanilla extract
instructions
1. First, start making the strawberry chia jam. In a small saucepan add the strawberries and cook on medium high heat. Mix in the cardamom powder and let the strawberries cook down, about 10 minutes. Remove from heat and stir in fresh lemon juice, chia seeds. If you like your jams to be on the sweeter side, mix in the coconut sugar to taste. Pour into a jar and let cool in the fridge for about 30 minutes or overnight.
2. While your jam is cooling, make the crust for the oat bars. Add the oats, walnuts, Nutiva hemp seeds and salt to the food processor and pulse until a ground meal forms. Next, add in the dates, nut or seed butter and vanilla extract, blending until well combined and the mixture resembles a dough consistency. Line a small baking sheet or pan (9×9 pan works great) with a sheet of parchment paper. Spoon the crust dough on the sheet and begin pressing into a flat layer, about half and inch thick. Once the layer is even and somewhat smooth, pop into the freezer to set for about 10 minutes.
3. While the crust is chilling, make the crumble topping. Pulse the walnuts in the food processor until they are finely ground. Add the ground walnuts to a bowl with the oats, coconut sugar, nut or seed butter and salt. Using your hands or a fork, mix everything together until crumbs are formed. You'll want the crumbs to be about the size of a pea or a little larger.
4. Now that the strawberry cardamom + chia jam and the crust are chilled, it's time to assemble the bars. Spread a thin layer of the jam on top of the crust, covering evenly. Then sprinkle the crumble on top and lightly press into the jam so it sticks down a bit. Pop back into the freezer to set for about 10 minutes. When ready, remove from the freezer and cut into squares.
These Strawberry Cardamom Chia Jam Oat Bars from The Kosmic Kitchen make a satisfying summer sweet treat and are easy to do when berries are in season. This Strawberry Cardamon Chia Jam is as simple as it gets. The chia helps to thicken the jam without using a ton of sugar or pectin, like in traditional jam recipes. If there's any leftover, try a dollop in a yogurt bowl or as a base for a salad dressing.
Nutiva Organic Chia Seeds: these gluten-free seeds are packed with Omega-3, protein, antioxidants and fiber. Enjoy them in your yogurt, oatmeal, baked goods, or smoothies.
Nutiva Organic Hempseed: are a great source of protein and Omega-3. They are completely organic and vegan and are great to sprinkle on your favorite foods or you can even enjoy straight out of the bag.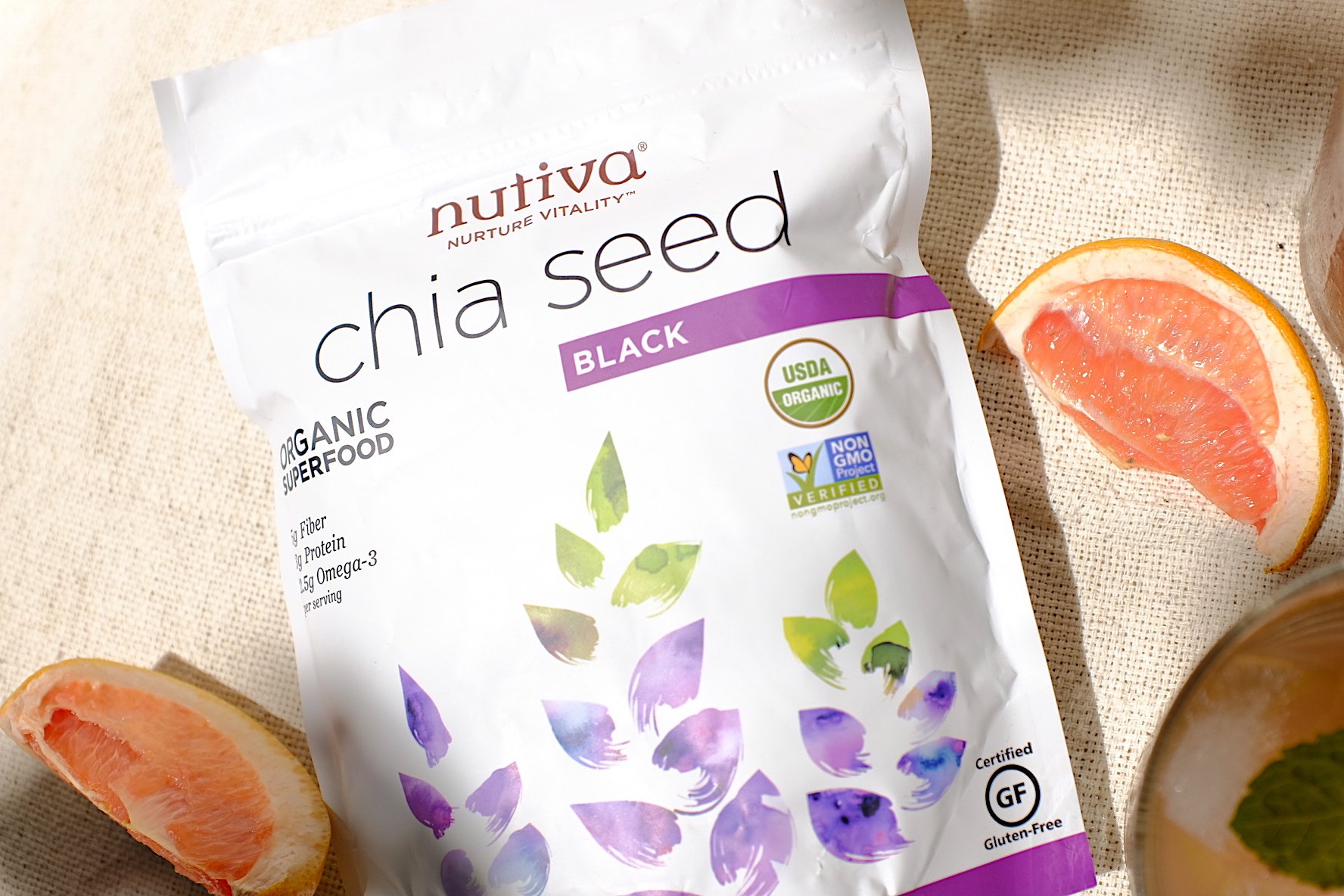 Though it seems like this is a rather involved recipe, it's really pretty simple. Make the jam the day before you plan on making the oat bars to save some assembly time. With few pulses of the food processor, the crust and crumble come together in minutes. The hard part is waiting to eat them while they're setting in the freezer, but for these Strawberry Cardamom Chia Jam Oat Bars the wait is worth it!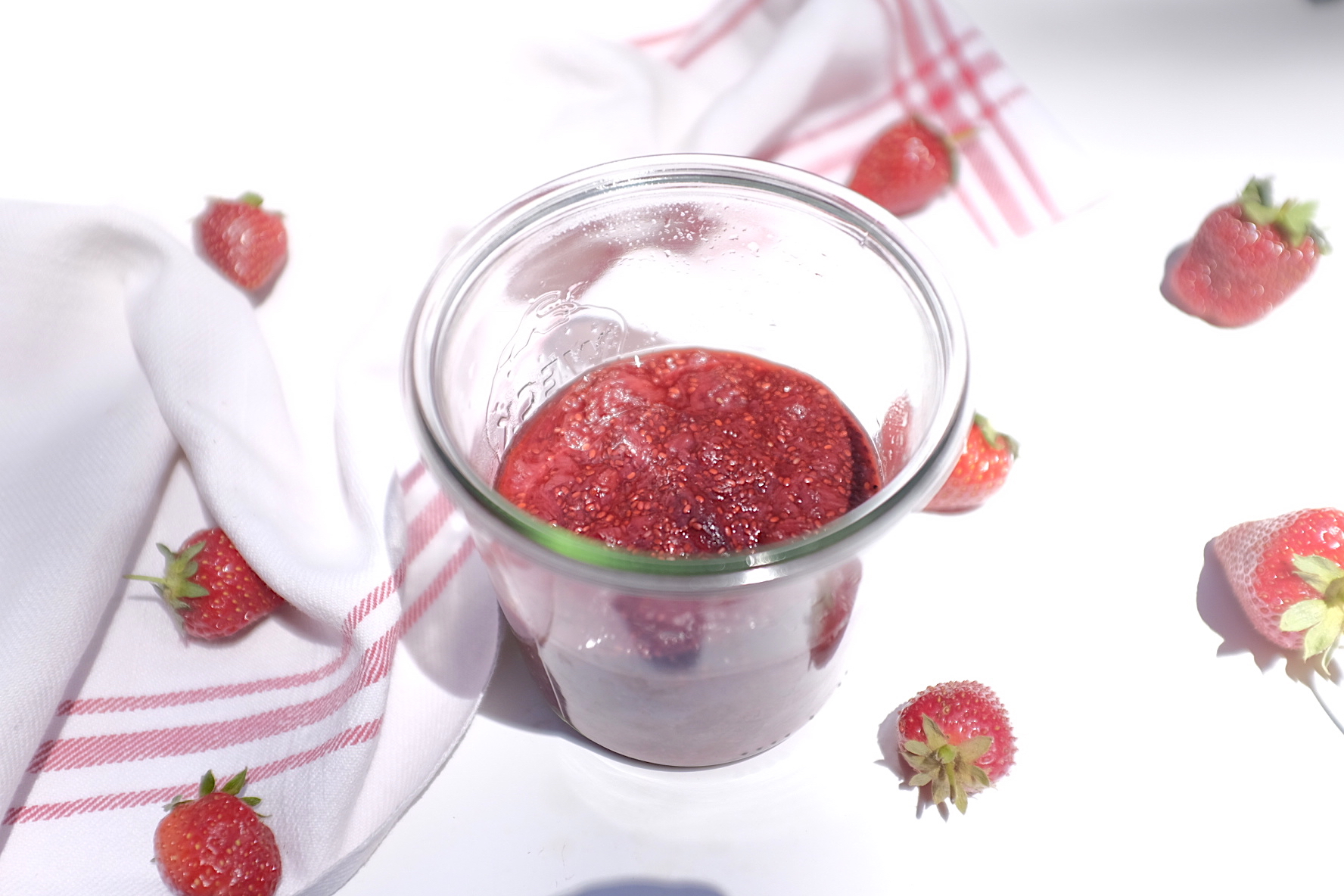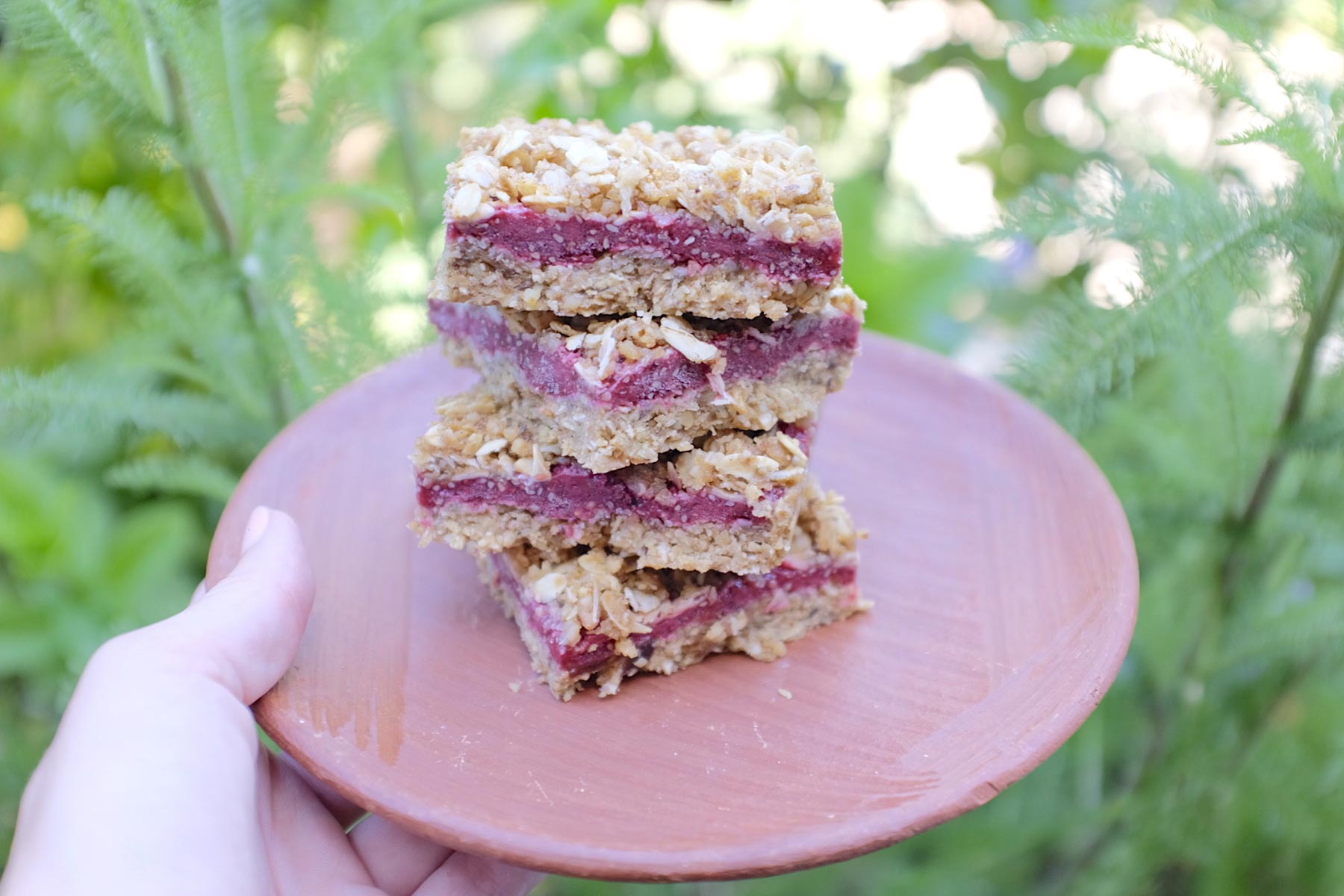 What is your favorite way to use Nutiva Organic Chia Seeds?