A hempseed smoothie filled with pineapple, bananas and coconut milk that resembles an original Pina Colada. This smoothie recipe is grain free, dairy free, soy free, vegan and Paleo.
ingredients
1 cup pineapple (frozen)
1 banana (~ 1 cup) (frozen)
2 tbsp. Nutiva Organic Hempseeds Organic Shelled Hemp Seed
1 cup coconut milk, light or full fat
4 ice cubes
instructions
1. Gather and measure all ingredients.
2. Place all ingredients in a blender.
3. Blend on high until all ingredients have been completely blended together, forming your perfect smoothie consistency.
4. Pour mixture, and serve immediately.
It's Day 3 of our 7 Days of Smoothies Challenge.
In case you're just joining us now, Day 1: Cherry-Vanilla Hemp Smoothie, Day 2: Thick 'n Creamy Manna-Blueberry Smoothie.
Today we are challenging you to a 'Pina Colada Hemp Smoothie.'
4 ingredients make this tropical-inspired smoothie come alive.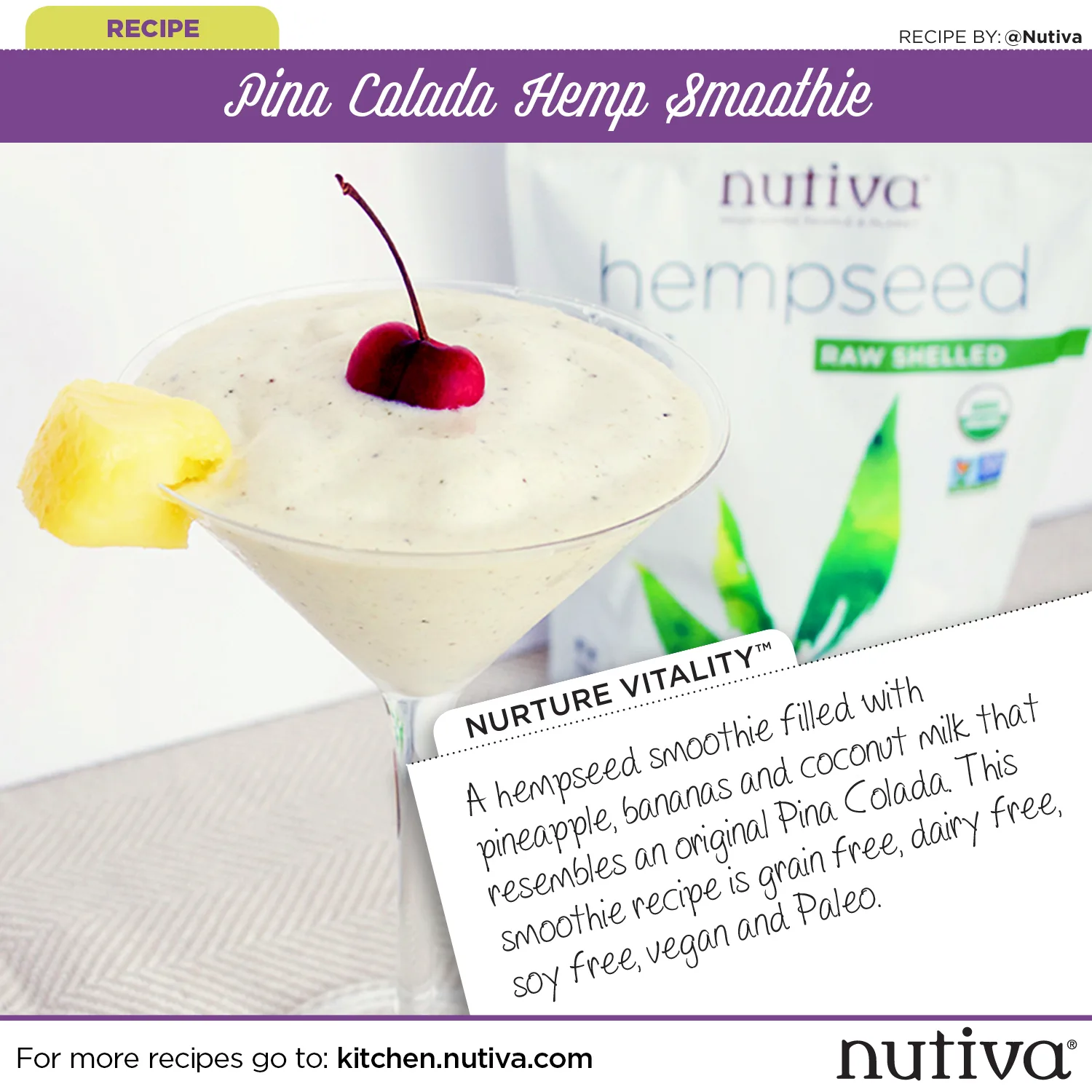 Between the pineapple, banana and coconut, you'll feel like you're officially on vacation. And if you place it in an umbrella-drink glass, you'll enjoy it even more!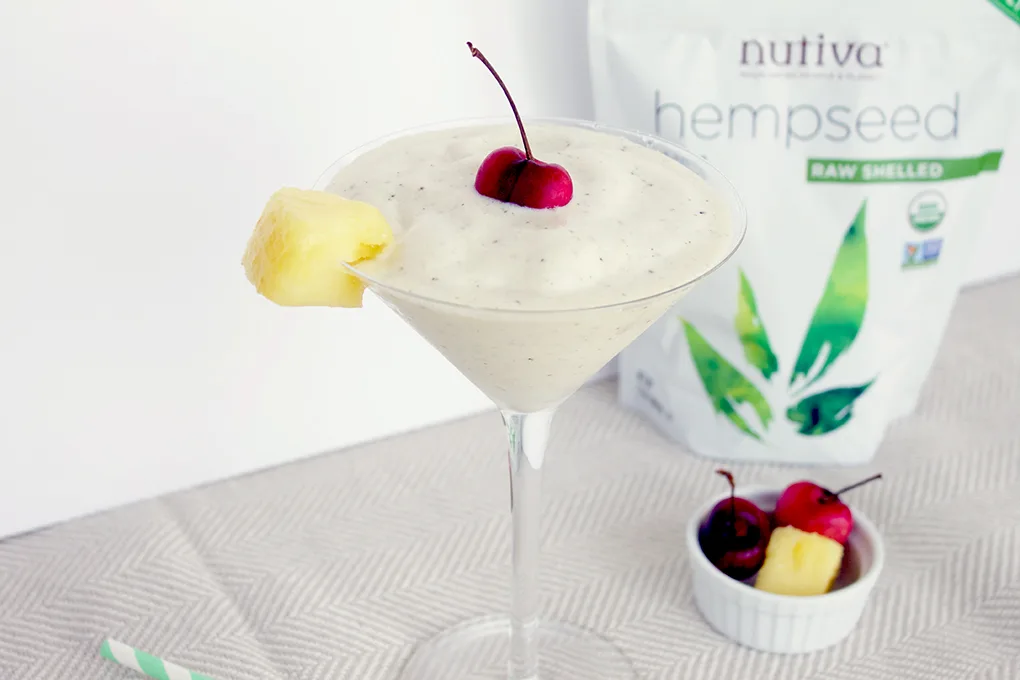 The bonus is that with the addition of Organic Hempseeds, you are consuming the richest known source of polyunsaturated fats, containing a perfect 3:1 ratio of omega-6 linoleic acid and omega-3 linoleic acid.
The good news is that you don't have to travel far to enjoy this smoothie, and you can indulge morning, noon or night with it!
{Click HERE to share on Facebook. For even more smoothie inspiration, check out Super Smoothies}