A vanilla-hemp smoothie filled with cherries and bananas. This smoothie recipe is grain free, dairy free, soy free, vegan and Paleo.
ingredients
1 banana (~ 1 cup) (fresh or frozen)
1 cup cherries, pitted
3 tbsp. Vanilla Organic Hemp Seed Protein
1 cup milk of your choice (this recipe was made with plain almond milk)
4 ice cubes
instructions
1. Gather and measure all ingredients.
2. Place all ingredients in a blender.
3. Blend on high until all ingredients have been completely blended together, forming your perfect smoothie consistency.
4. Pour mixture, and serve immediately.
It's Day 1 of our 7 Days of Smoothies Challenge.
Today we are challenging you to a 'Cherry-Vanilla Hemp Smoothie.'
You will only need 4 ingredients to make this super smoothie.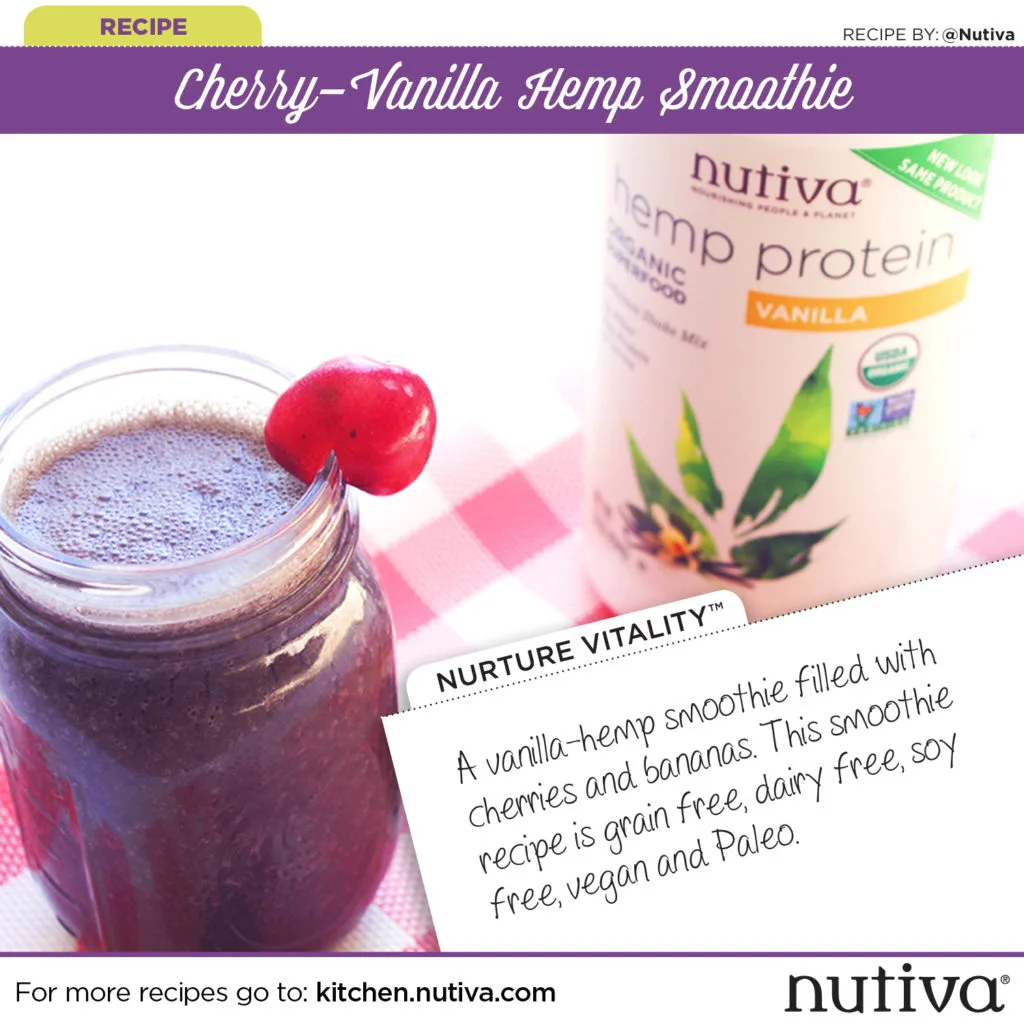 We love the addition of cherries to our summer smoothies because they are packed with antioxidants and bring a vibrant color to those hot, summer days. Did you know that the average cherry tree grows enough cherries to make 28 pies? Learn 10 things about cherries you didn't know.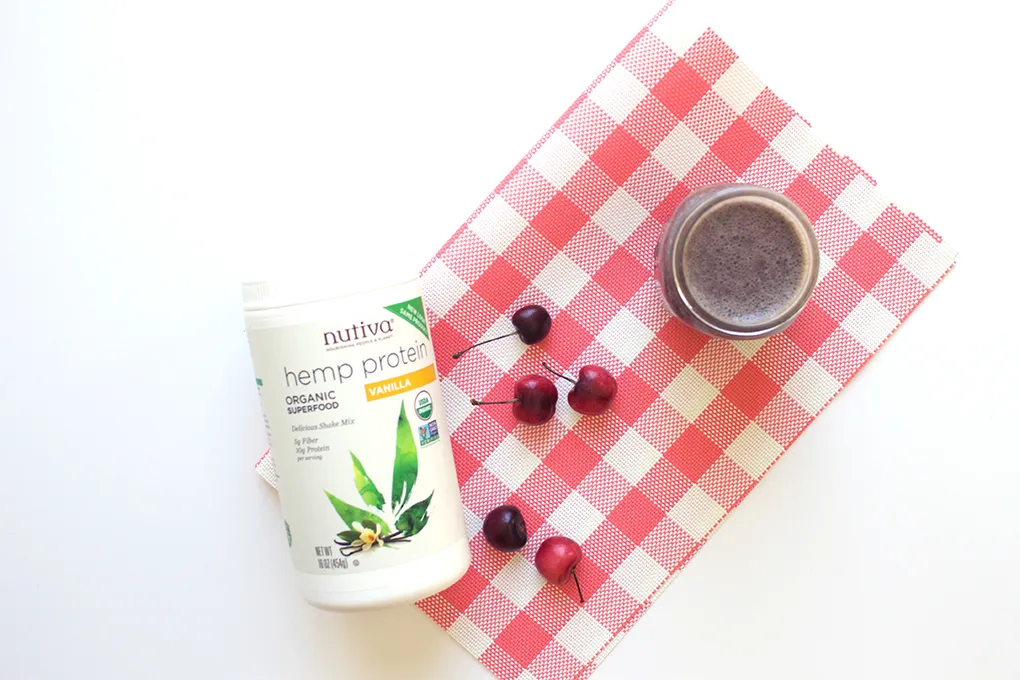 This smoothie brings flavor and protein to your day. It's filled with delicious, simple ingredients, and we hope you love it.
{Click HERE to share on Facebook. For even more smoothie inspiration, check out Super Smoothies}