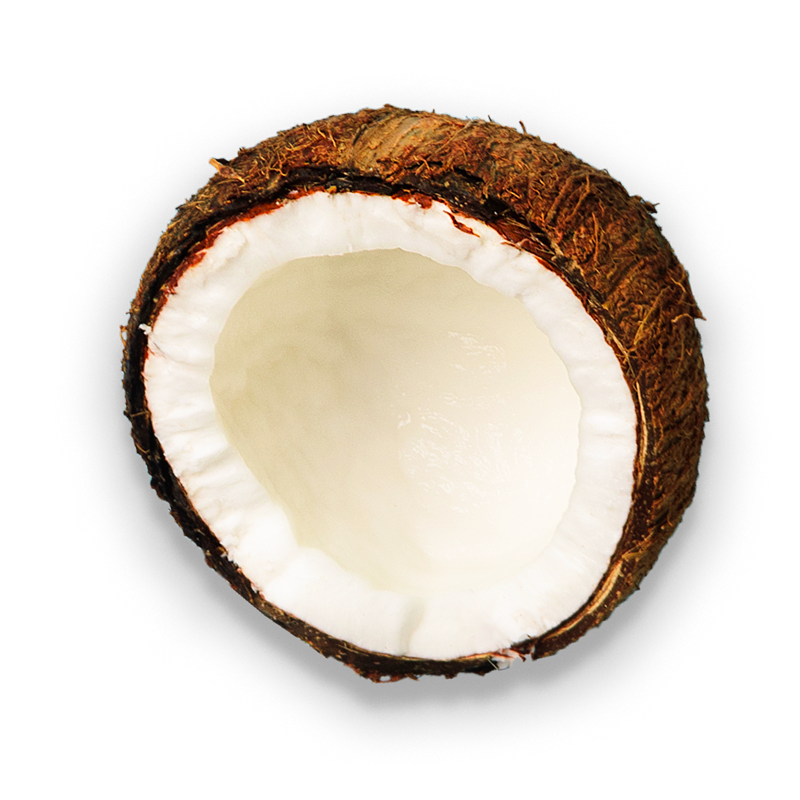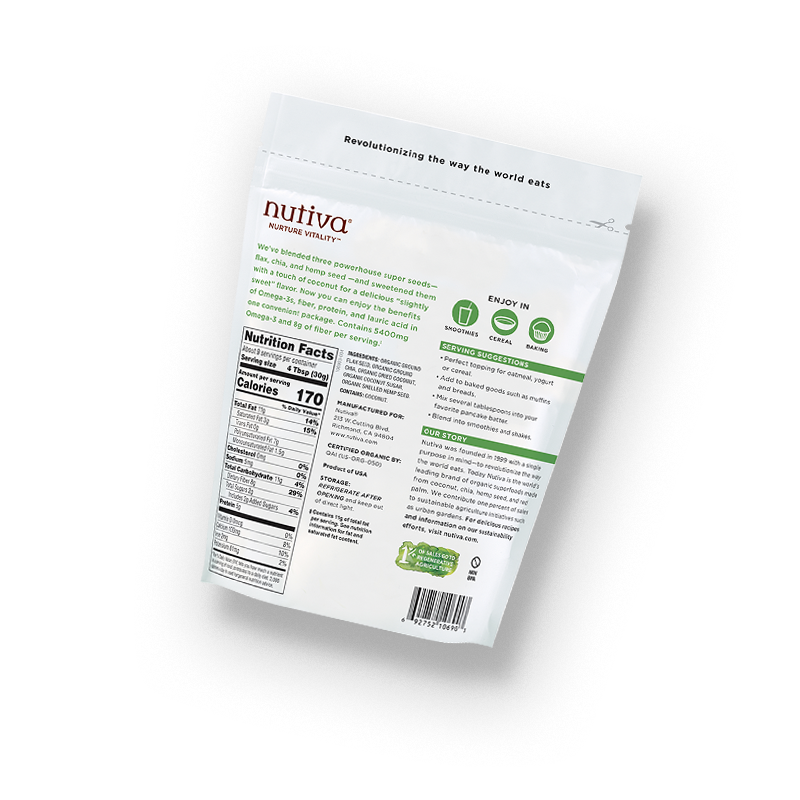 Organic Superseed Blend
$7.49 $7.99
Our Organic Superseed Blend contains three powerhouse super seeds - flax, chia, and hemp - that we've sweetened with a touch of coconut for a delicious, slightly sweet flavor. Now you can enjoy the benefits of Omega -3s, fiber, protein, and lauric acid in one convenient package.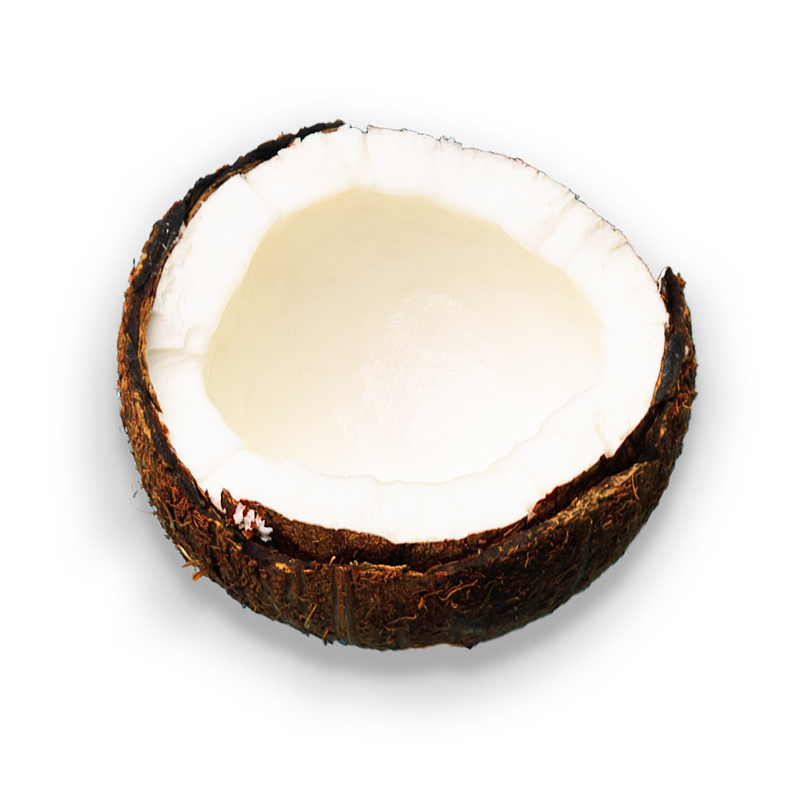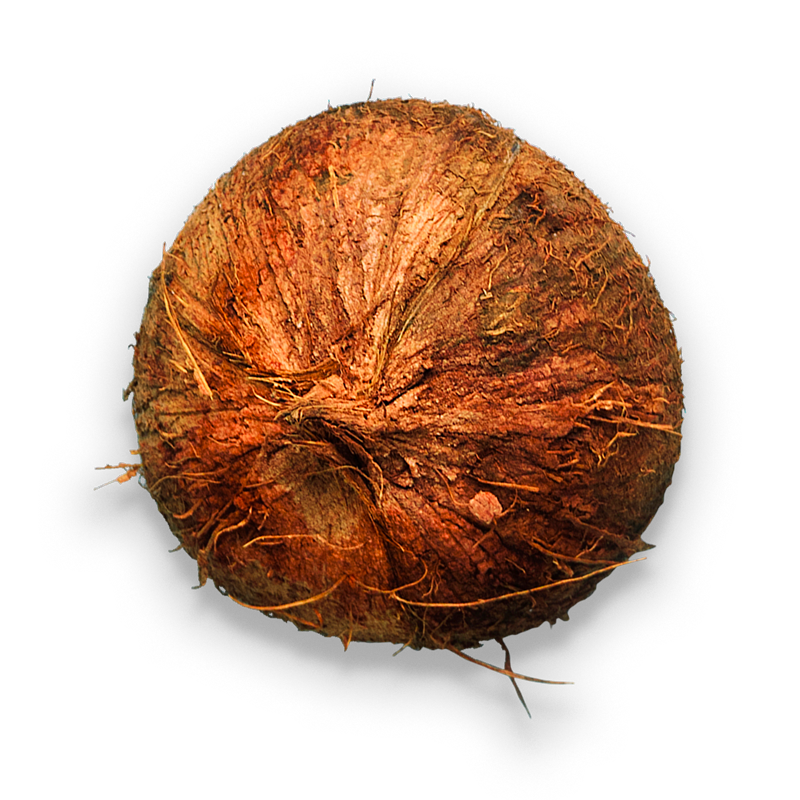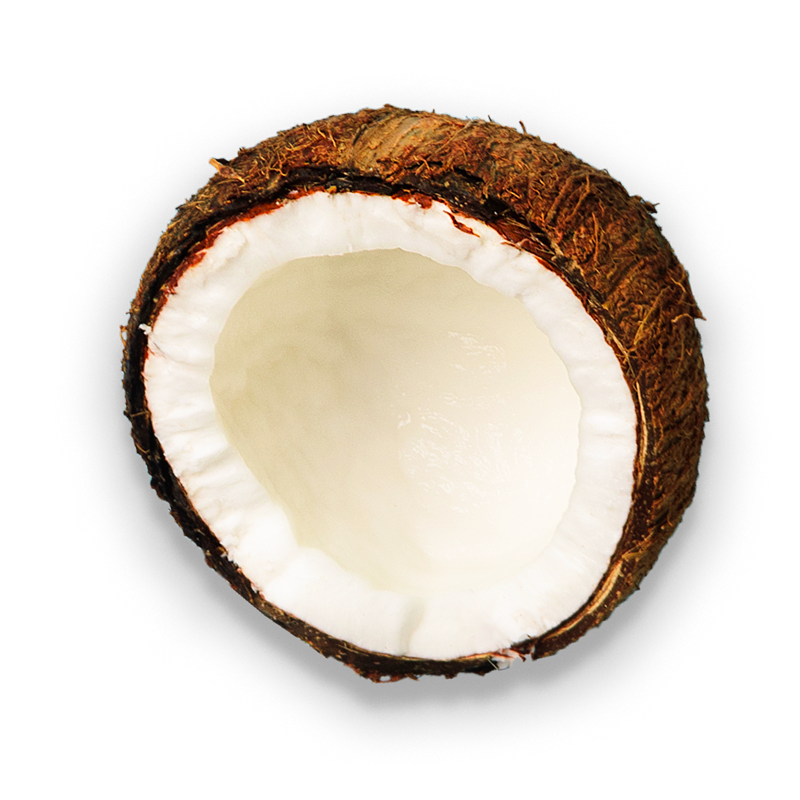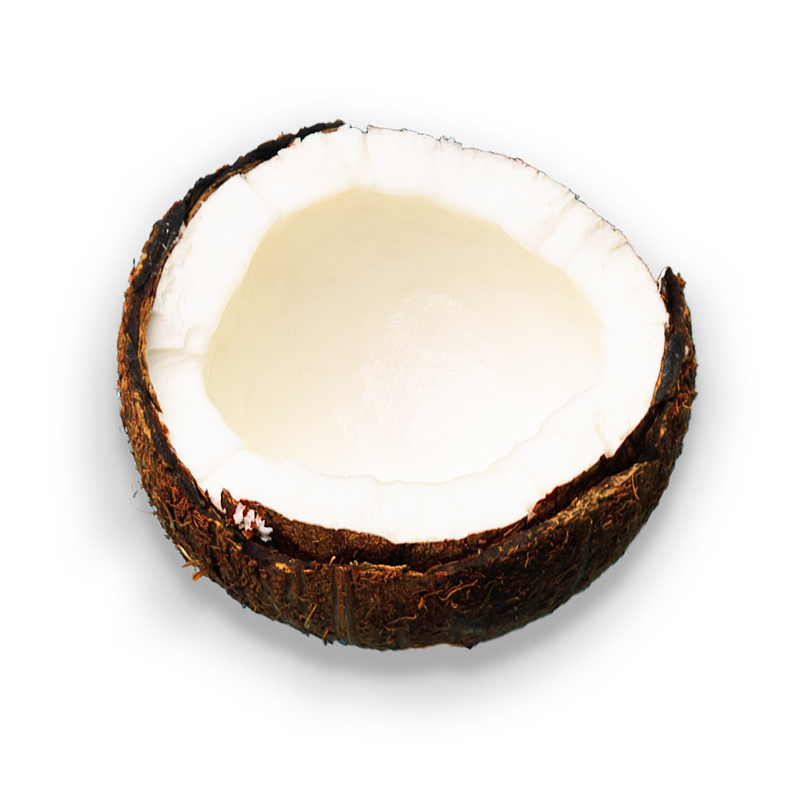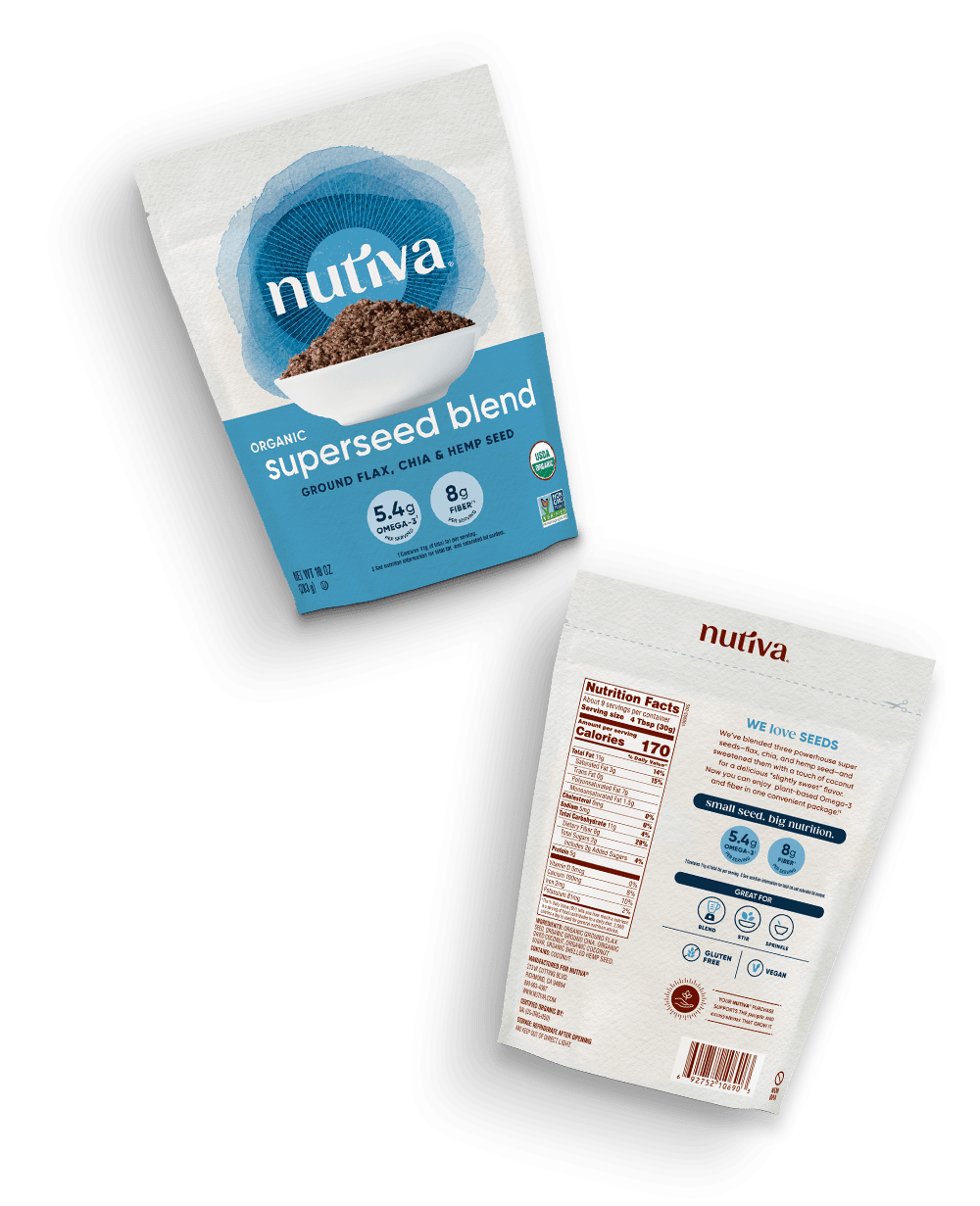 Three Simple Seeds, Many Super Benefits
Our hemp seeds comes from certified organic and non-GMO hemp. Our coconut sugar come from the richest soils from Southeast Asia and is made from fresh coconut tree sap, collected from the cut flower buds. For our ground chia, we grind fresh, whole chia seeds to make them more convenient to use in baking, smoothies, oatmeal and other recipes. Organic Superseed Blend contains 5400mg Omega-3 and 8g of fiber per serving.
Refrigerate and tightly reseal after opening to maintain maximum freshness. Prior to opening, store out of direct sunlight in a cool, dry place.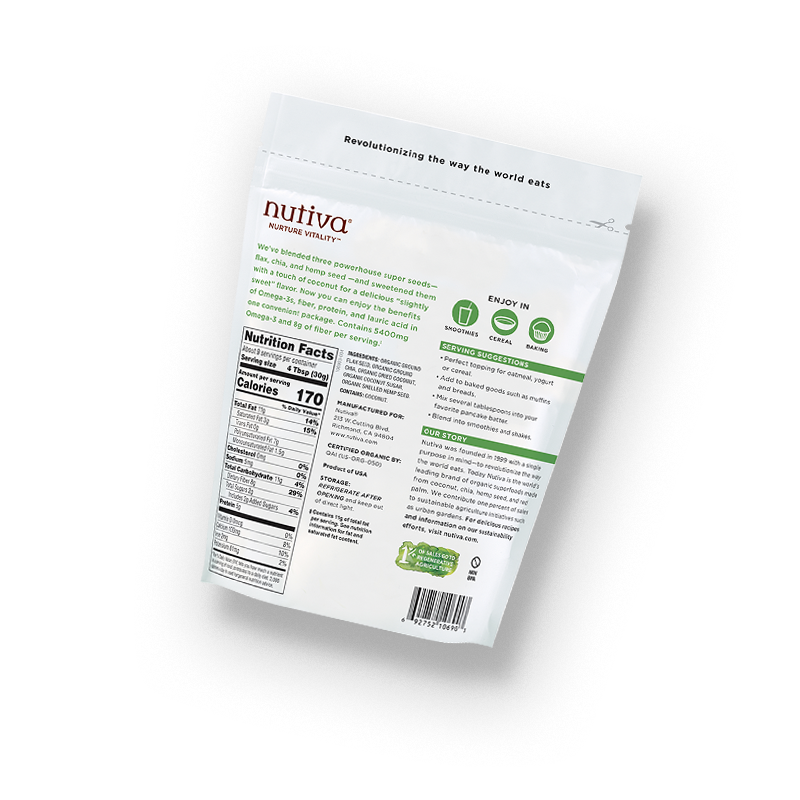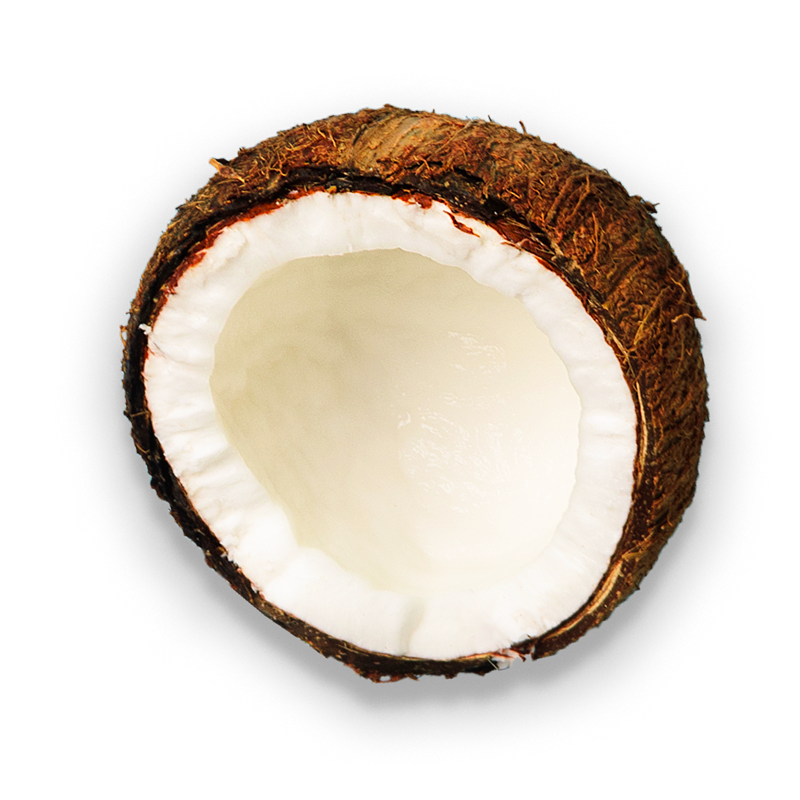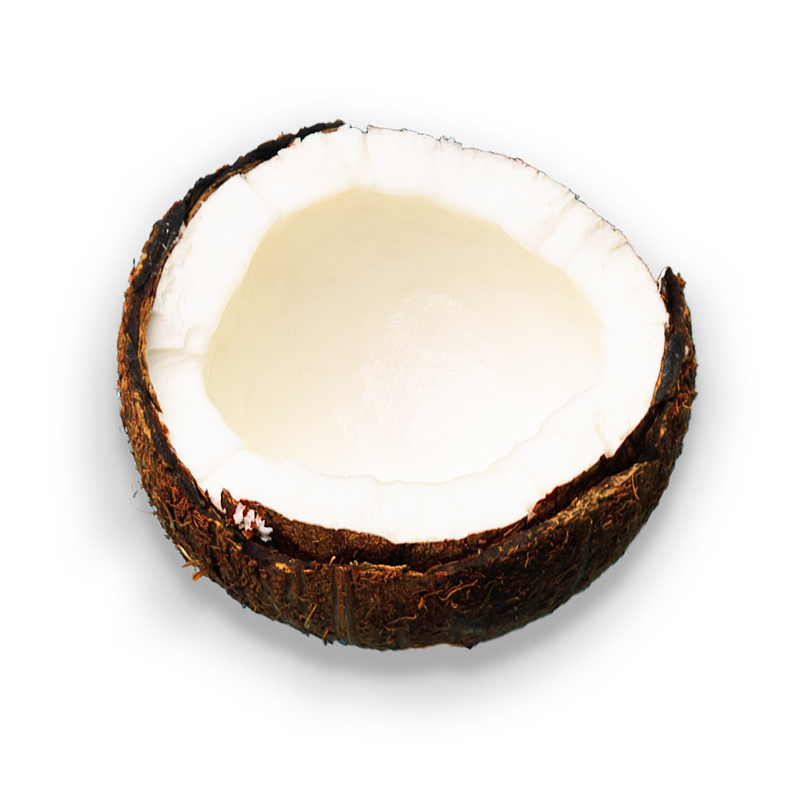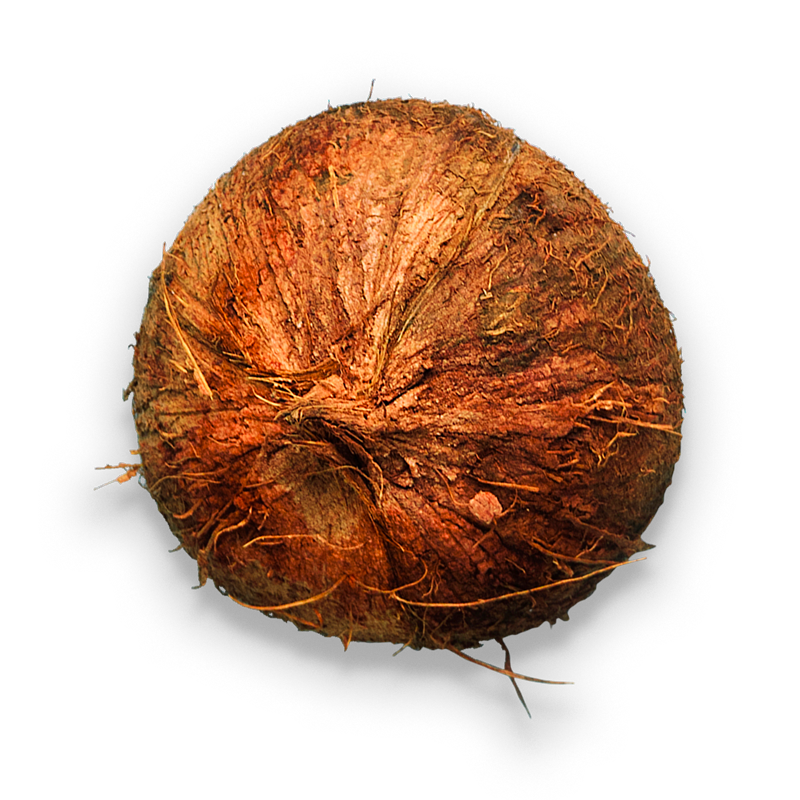 Working with PUR Project, we offset carbon emissions from our chia farming and production by purchasing 1,419 trees from the Alto Huayabamba Agroforestry Project in Peru.This will sequester carbon from the atmosphere, preserve biodiversity, conserve water and protect against natural disasters.
frequently asked questions
Do I have to refrigerate Nutiva Organic Superseed Blend?
Yes, we recommend refrigerating Nutiva Organic Superseed Blend after opening.
How much sugar does Nutiva Organic Superseed Blend have in one serving?
Only 1g sugar per 14g (1 TBSP) serving. The sugar comes from a touch of organic shredded coconut and from coconut sugar.
How can I use the Nutiva Organic Superseed Blend?
You can sprinkle on oatmeal, yogurt and cereal, or add to smoothies and shakes.