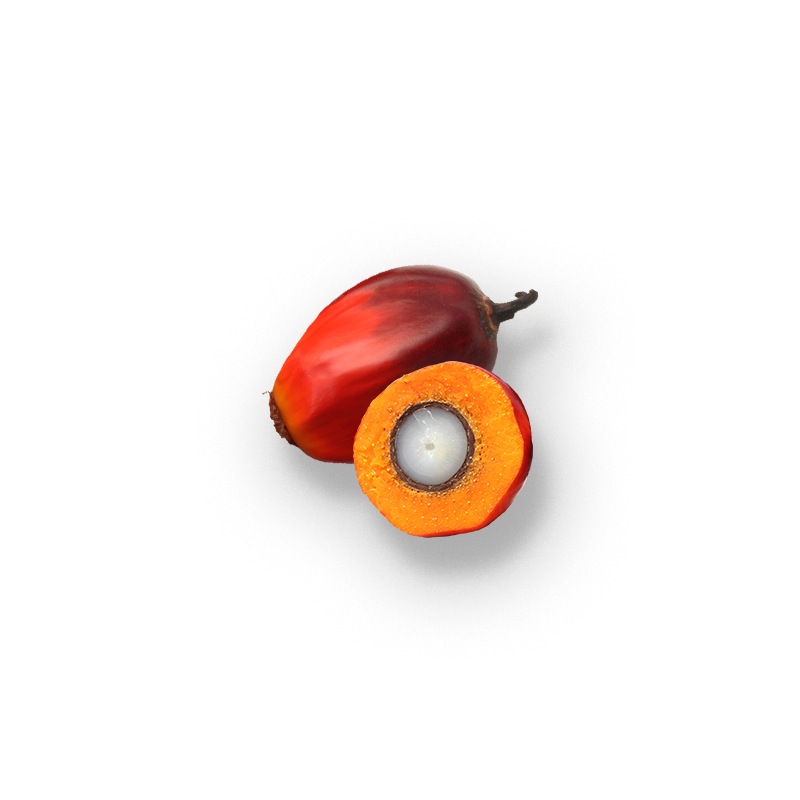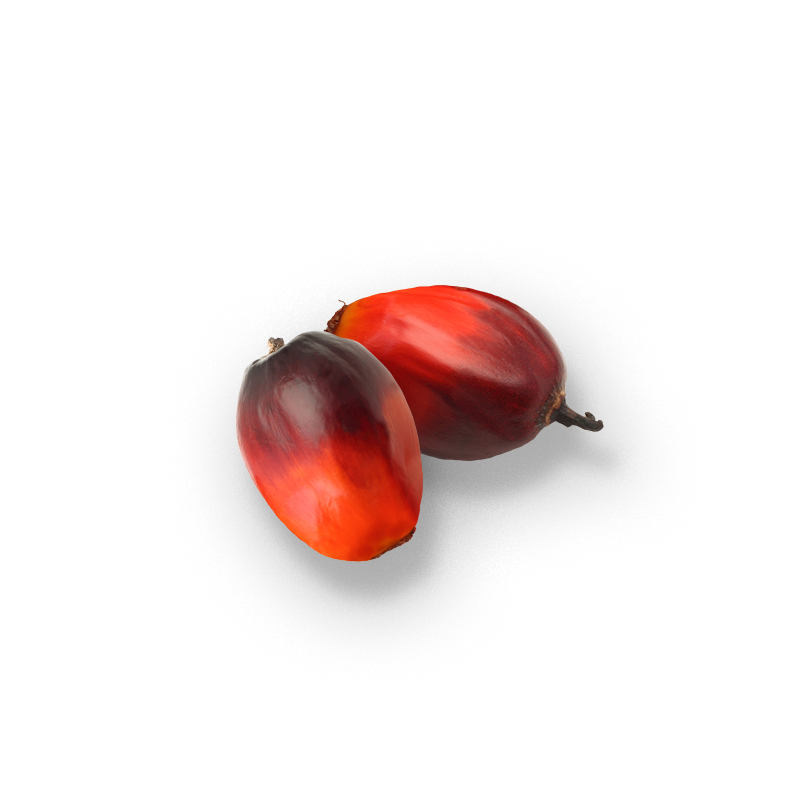 Organic Red Palm Oil
$9.99 $10.99
Our Organic Red Palm Oil is a delicious buttery oil colored red by the highest Vitamin A & E levels of any plant based oil. Our special filtration process eliminates harsh flavors found in unfiltered palm oils, leaving a premium culinary oil ideal for soups, sauces and sauteing.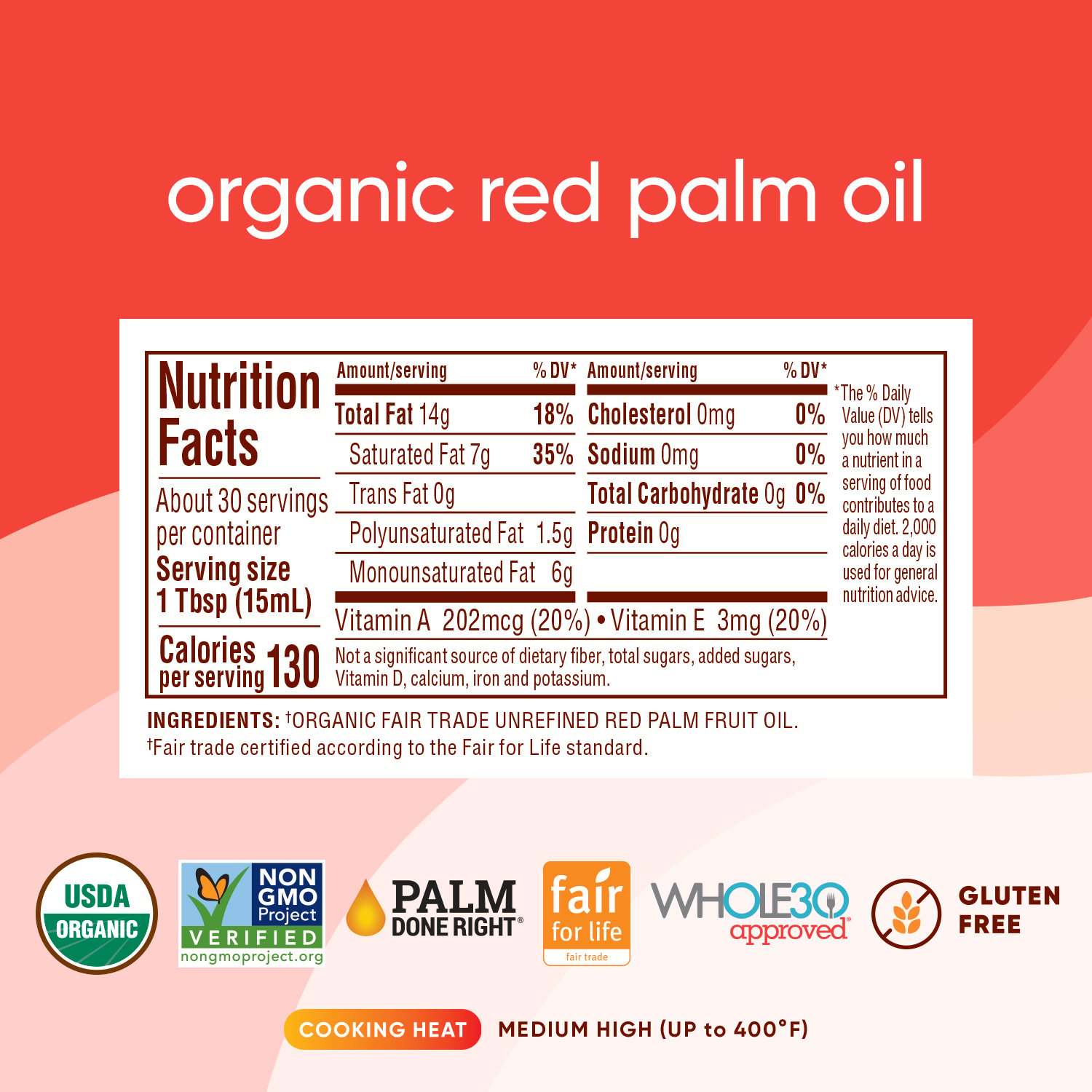 No refrigeration required. Solid at cooler temperatures. Specks and variations in color and consistency occur naturally in Nutiva Organic Red Palm Oil. The deep color can stain some utensils.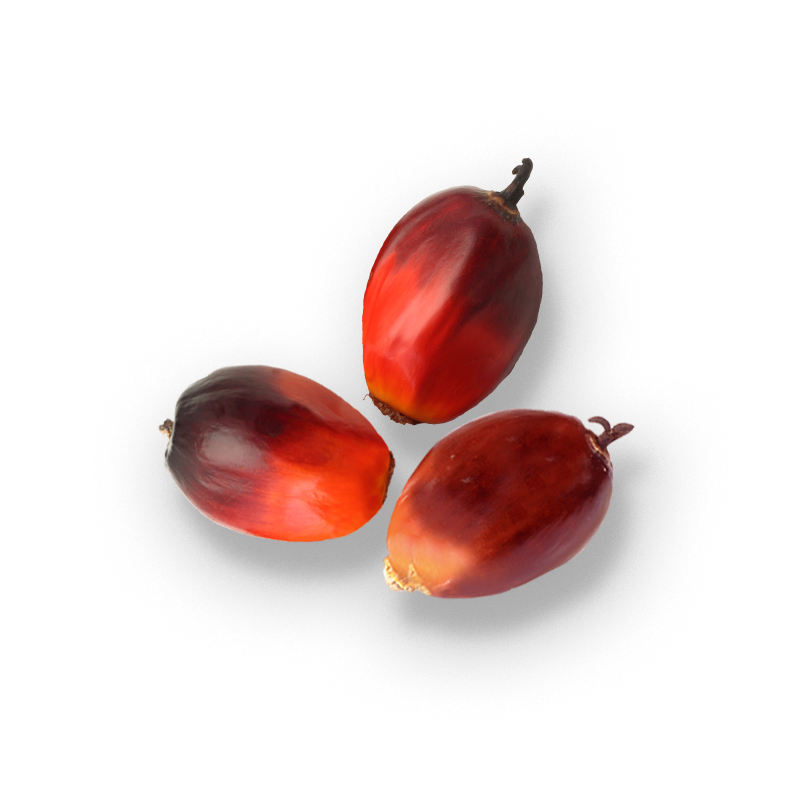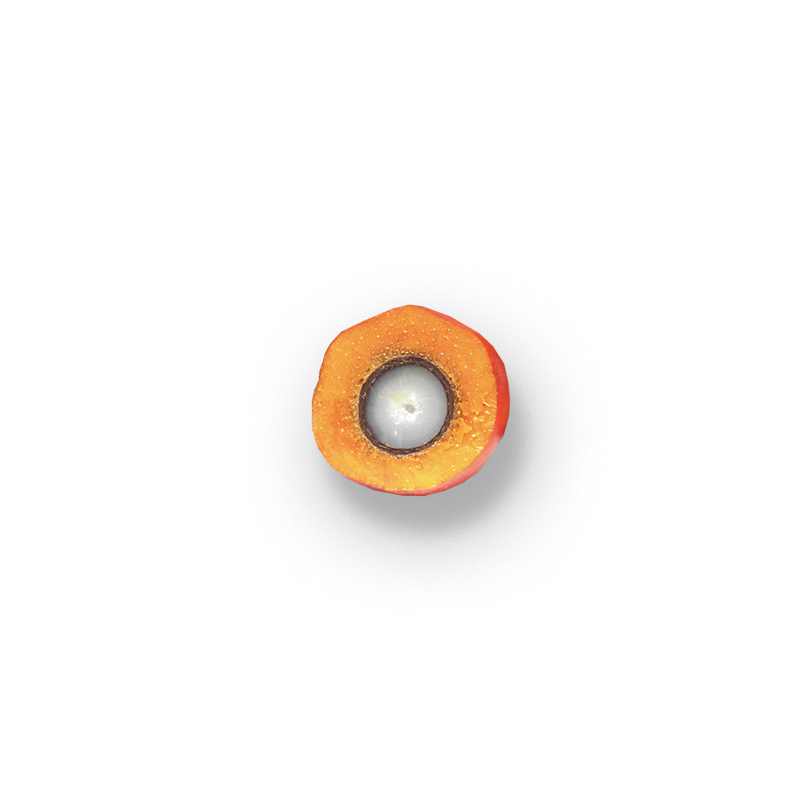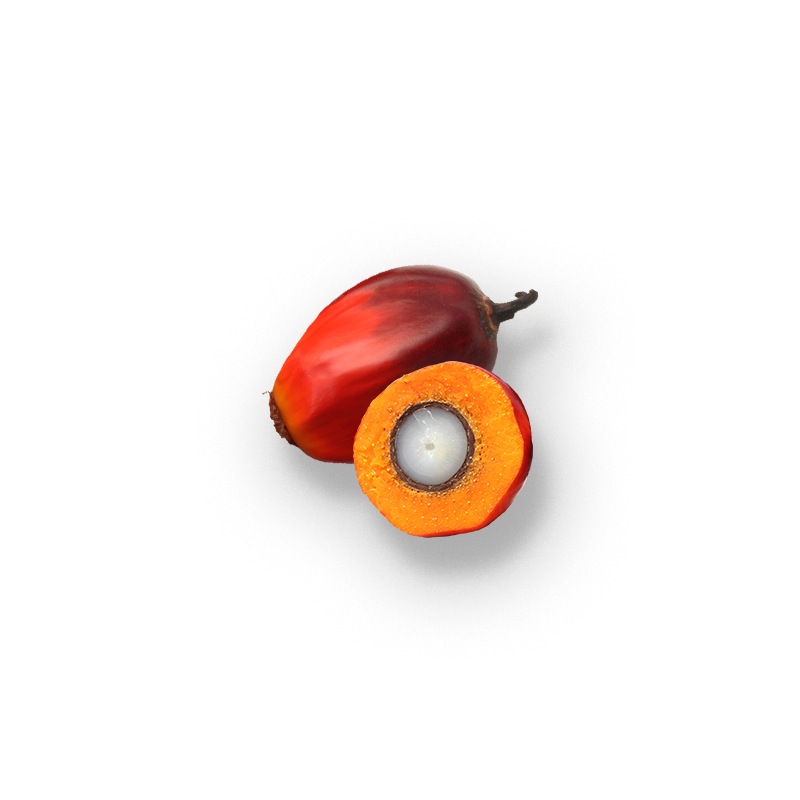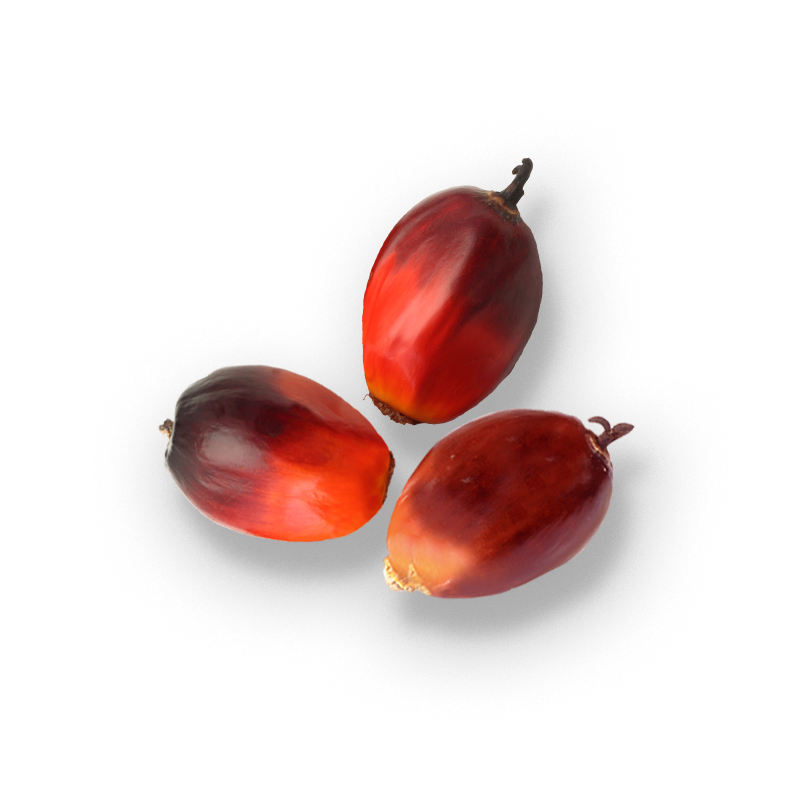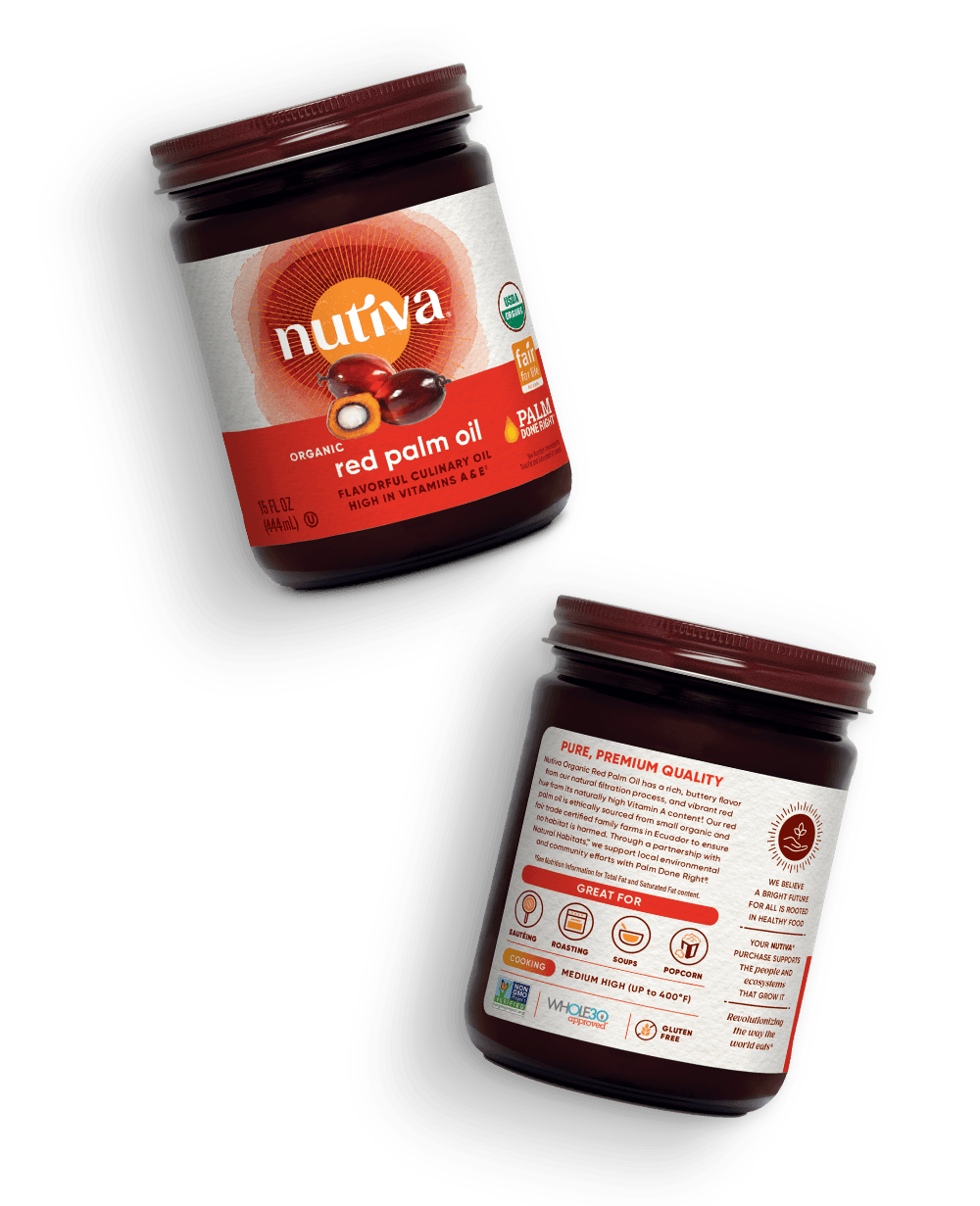 Palm Oil Done Properly
Our Organic Red Palm Oil has a rich, buttery texture and flavor. Some red palm oils have a strong or harsh flavor, however, our proprietary cold-filtration process removes any strong flavor while retaining the nutrients. The rich orange color of red palm oil reveals the presence of antioxidant Vitamins A and E, in the forms of beta-carotene and rare tocotrienols and tocopherols of the Vitamin E family. These nutrients provide color to vegetables and fruits such as carrots and tomatoes.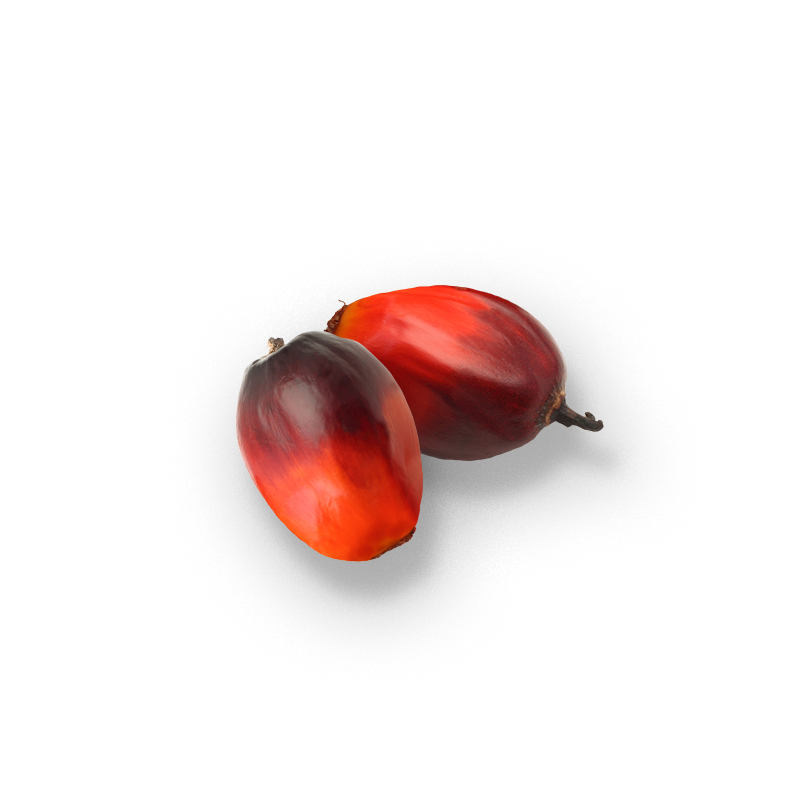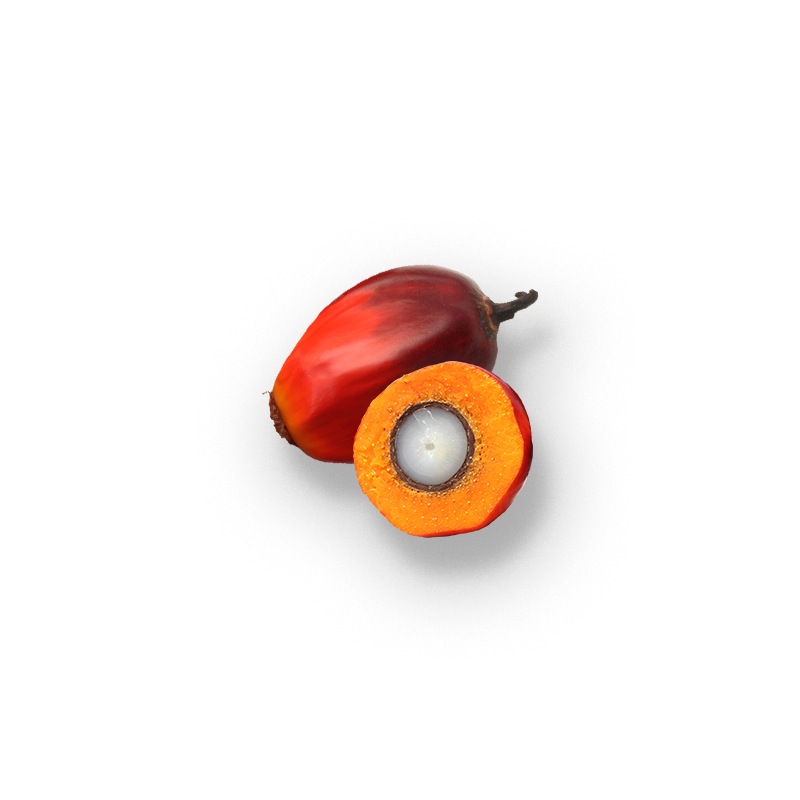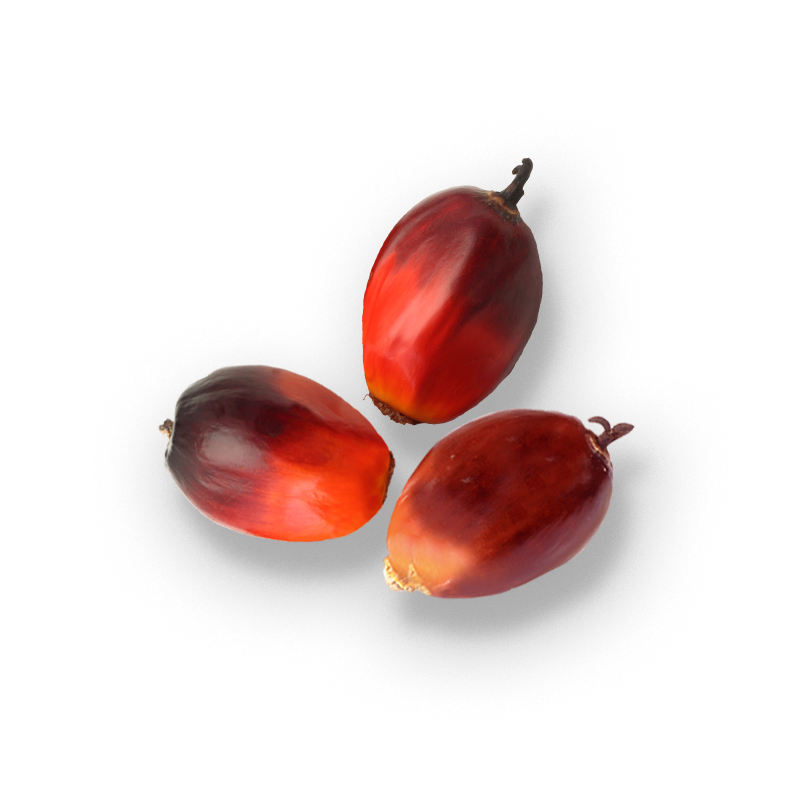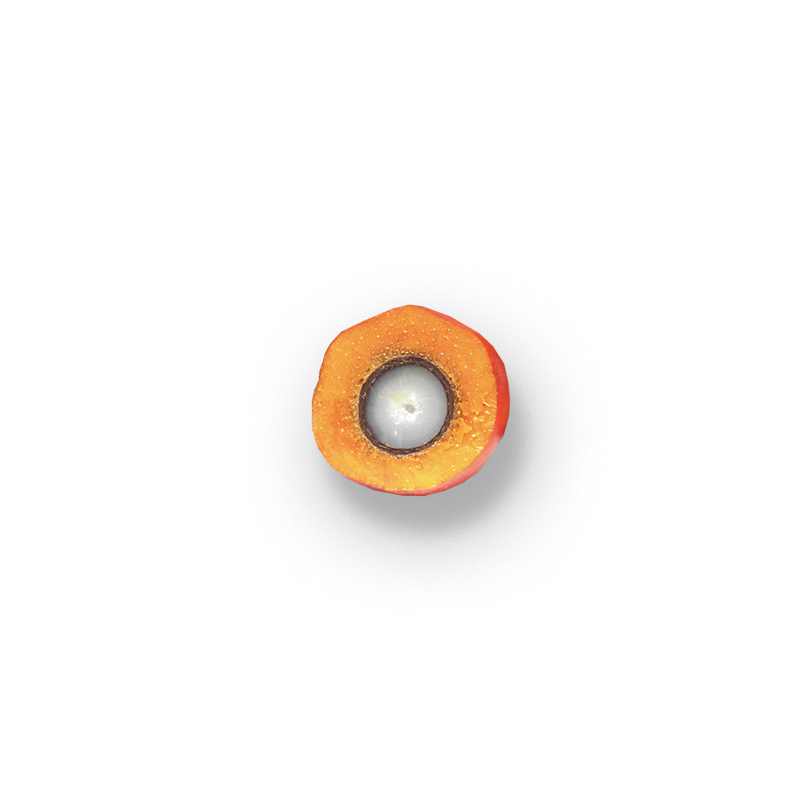 We source our red palm oil from small organic and fair trade certified family farms in Ecuador to ensure no habitat is harmed. Through a partnership with Natural Habitats, we support local environmental and community efforts with Palm Done Right.
frequently asked questions
Isn't palm oil considered bad for the environment and animals?
Palm oil grown in Southeast Asia is associated with destruction of rainforest and orangutan habitats. We're committed to the principles of Palm Done Right, an international campaign to raise consumer awareness around Palm Projects that contribute to making the environment, communities and the world a better place. We source our palm oil from small organic family farms in Ecuador. Orangutans do not live in Ecuador and Nutiva Organic Red Palm Oil does not contribute to any deforestation or habitat destruction.
Is Nutiva Organic Red Palm Oil raw?
Our Organic Red Palm Oil is not raw. To extract the oil, fresh-harvested organic palm fruit bunches are steamed around 200°F to release the oil from the fruit, then cold expeller-pressed to further separate the oil.
What is the smoke point of Nutiva Organic Red Palm Oil?
Our Organic Red Palm Oil has a smoke point of 400*F