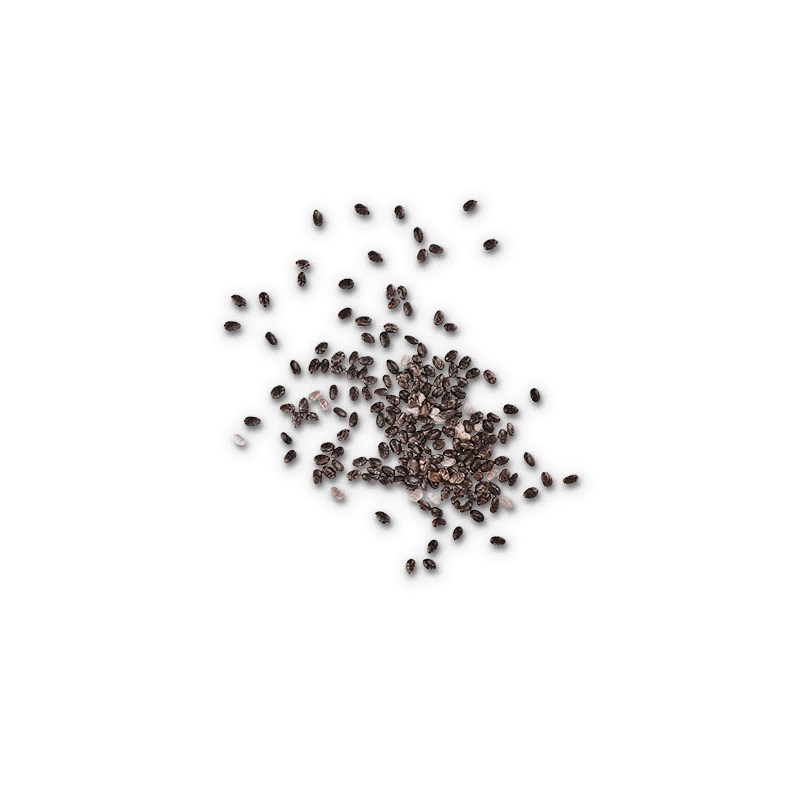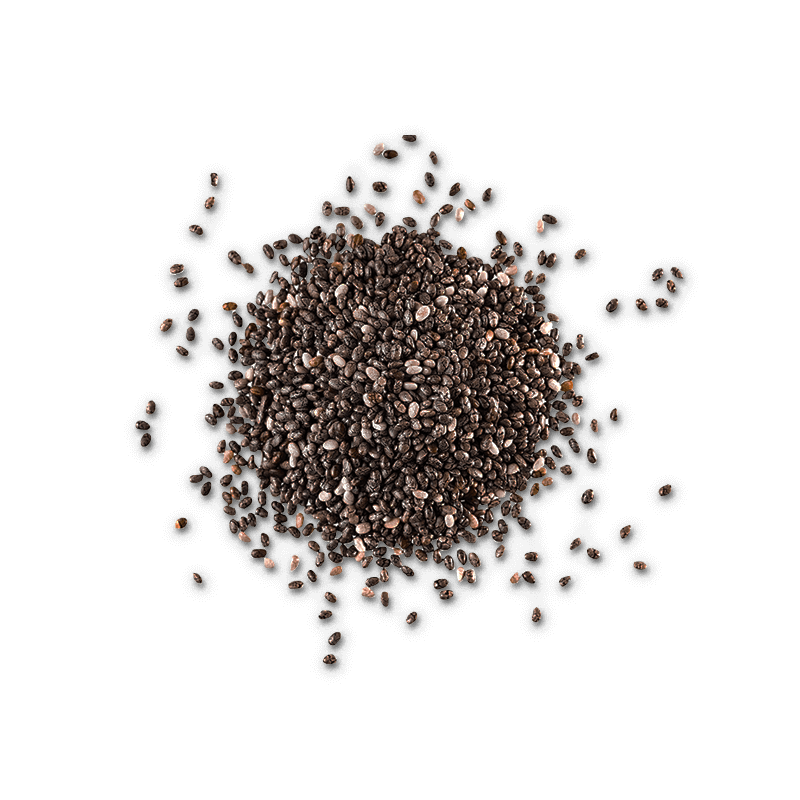 Organic Chia Seeds
$7.59 $5.49
The people of the ancient Aztec and Mayan empires revered chia seeds as vital nourishment. These mighty, gluten-free seeds are packed with Omega-3, protein, rare antioxidants and fiber. We offer our Organic Chia Seeds in whole black and ground varieties.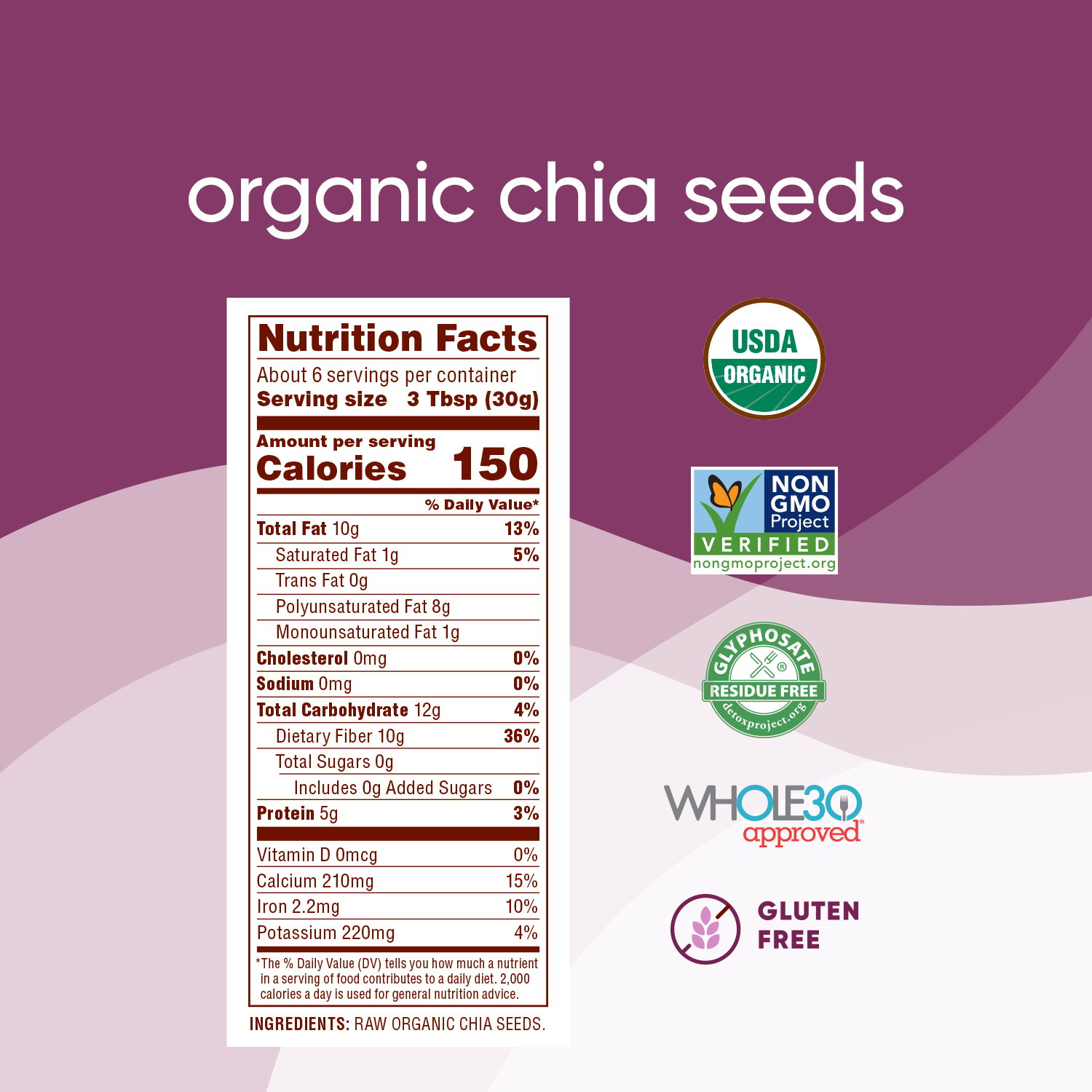 Store in a cool, dry place away from sunlight. Refrigerate ground chia seeds after opening.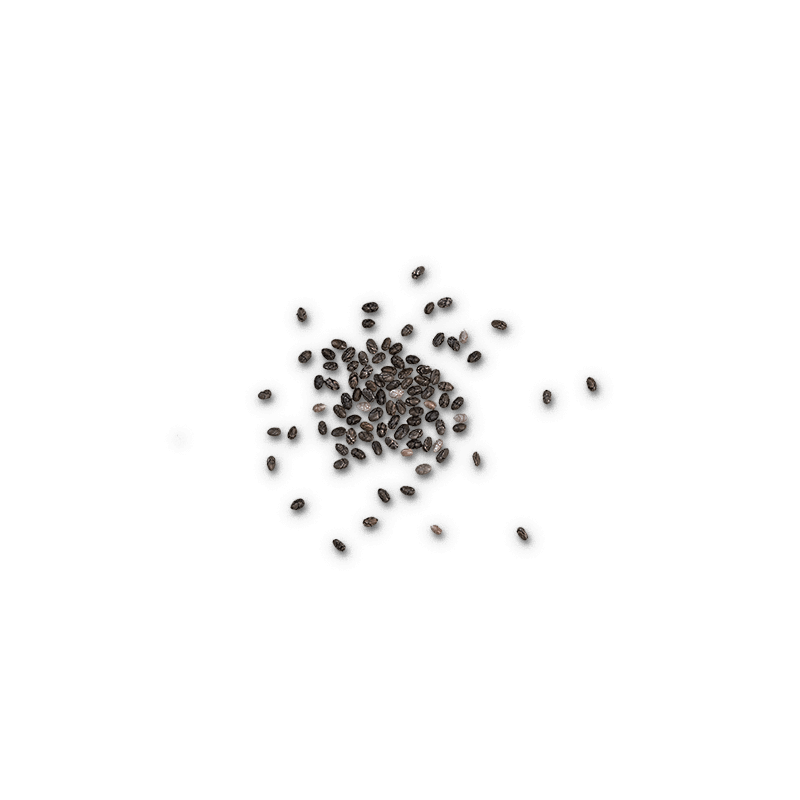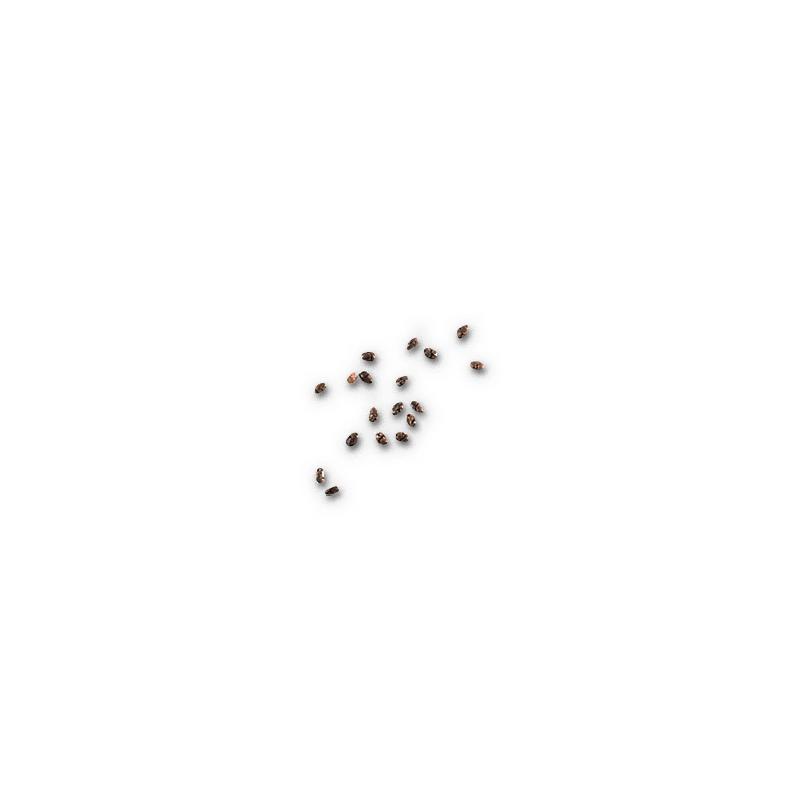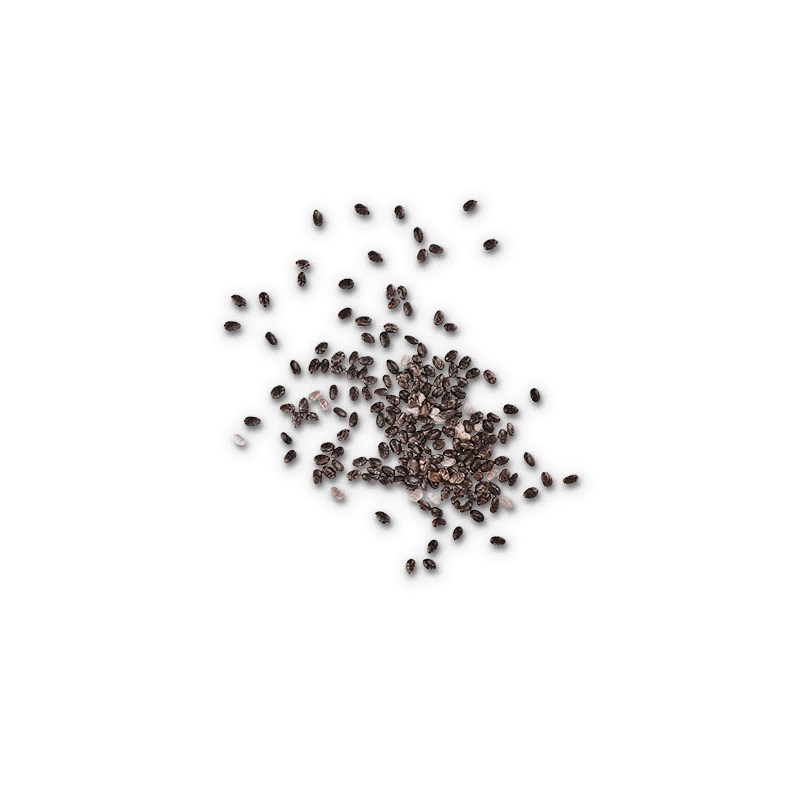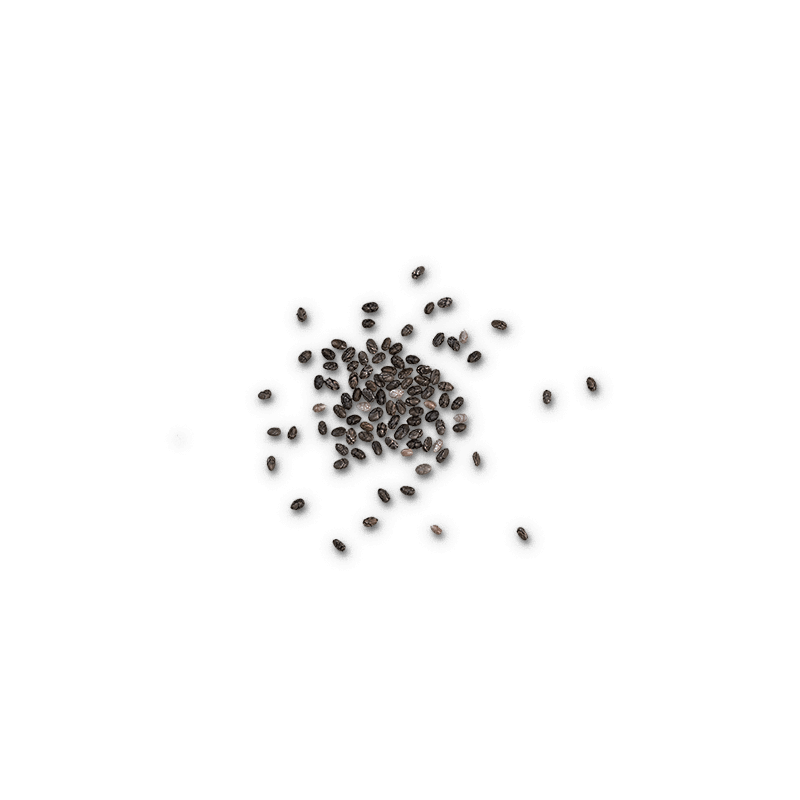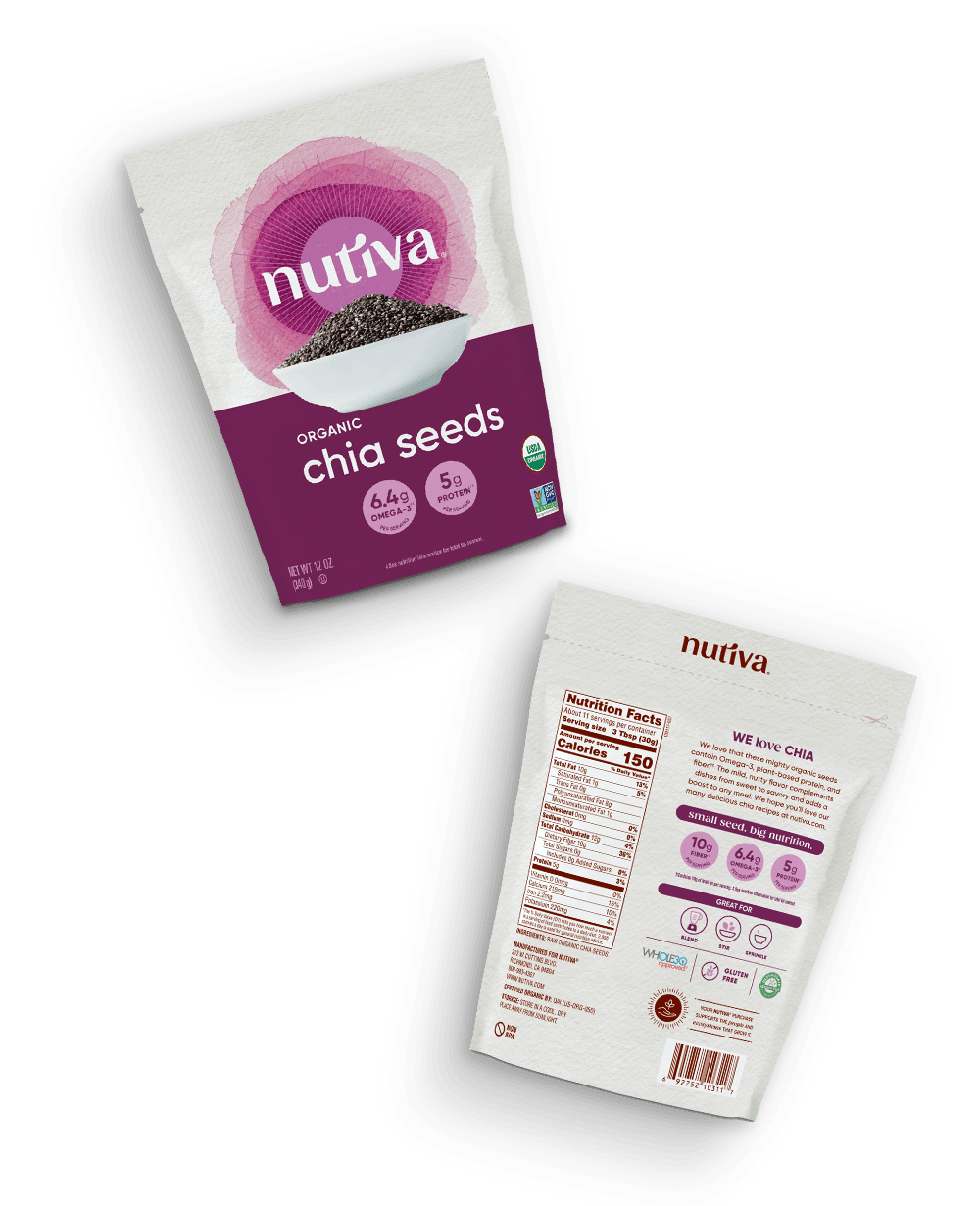 Tiny seeds that pack a big nutritional punch
A traditional South American crop, chia seed (Latin name Salvia hispanica L.) has been used for thousands of years. These small, crunchy, gluten-free seeds are a rich source of protein, beneficial antioxidants, Omega-3 and fiber. A 3 tbsp. serving of chia has 15x more magnesium than broccoli, 30% more antioxidants than blueberries and 2x more potassium than bananas. Add Nutiva Organic Chia Seed to yogurt, oatmeal, smoothies, baked goods, or use them as a vegan replacement for eggs in baking recipes.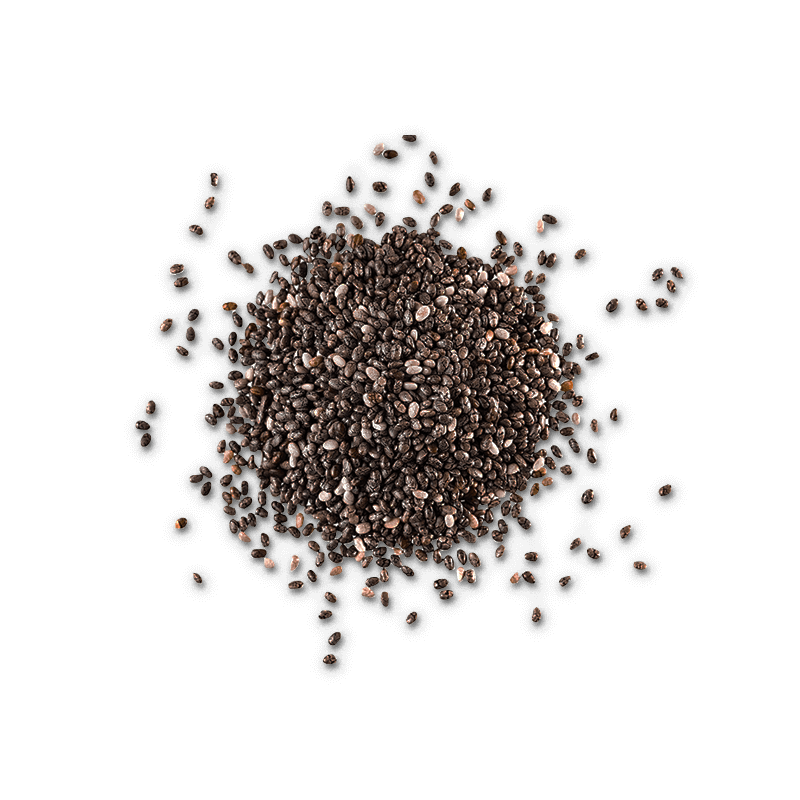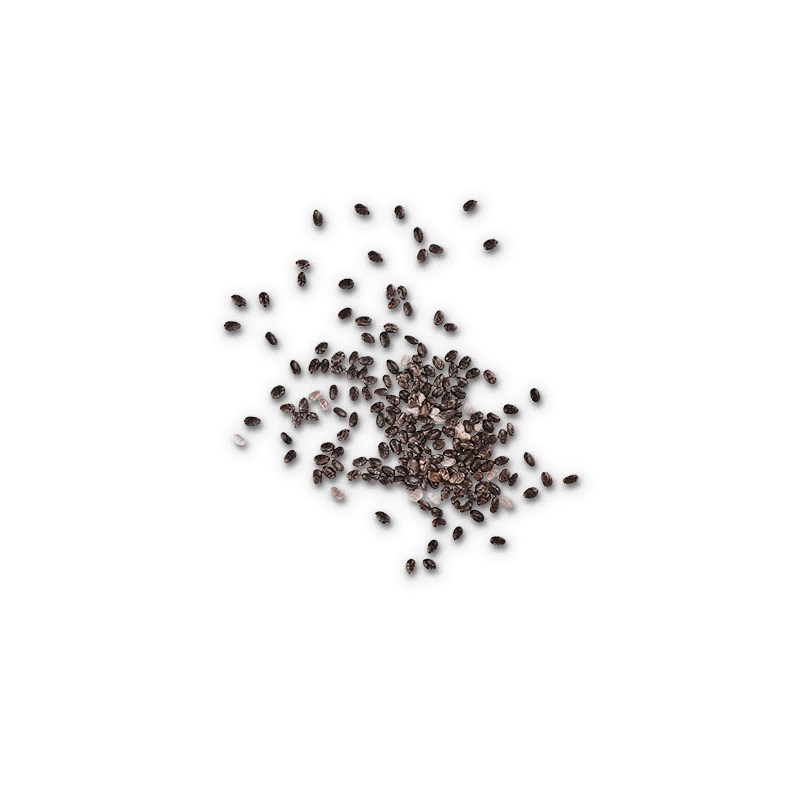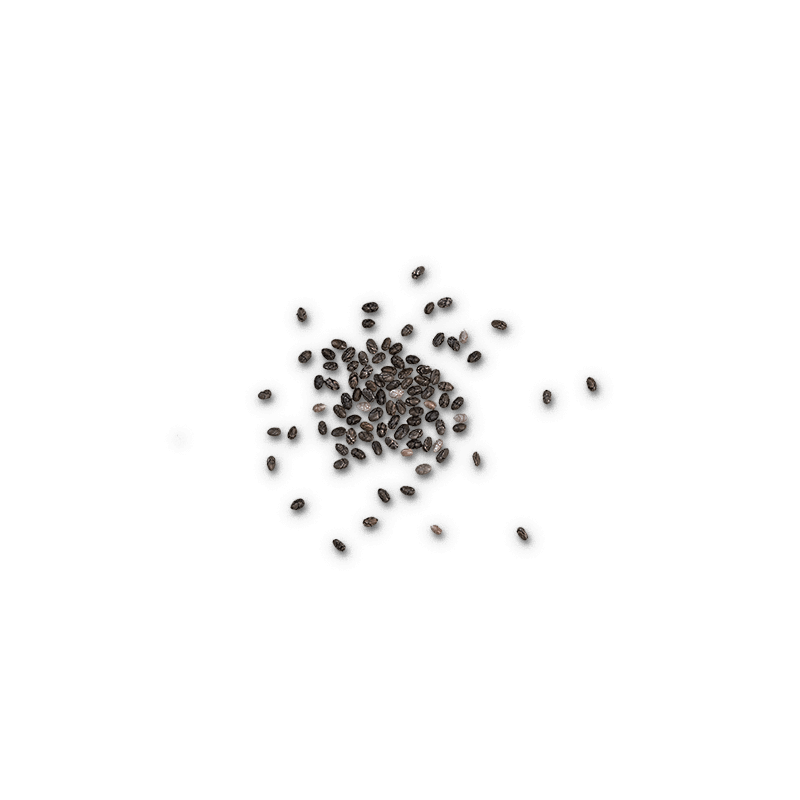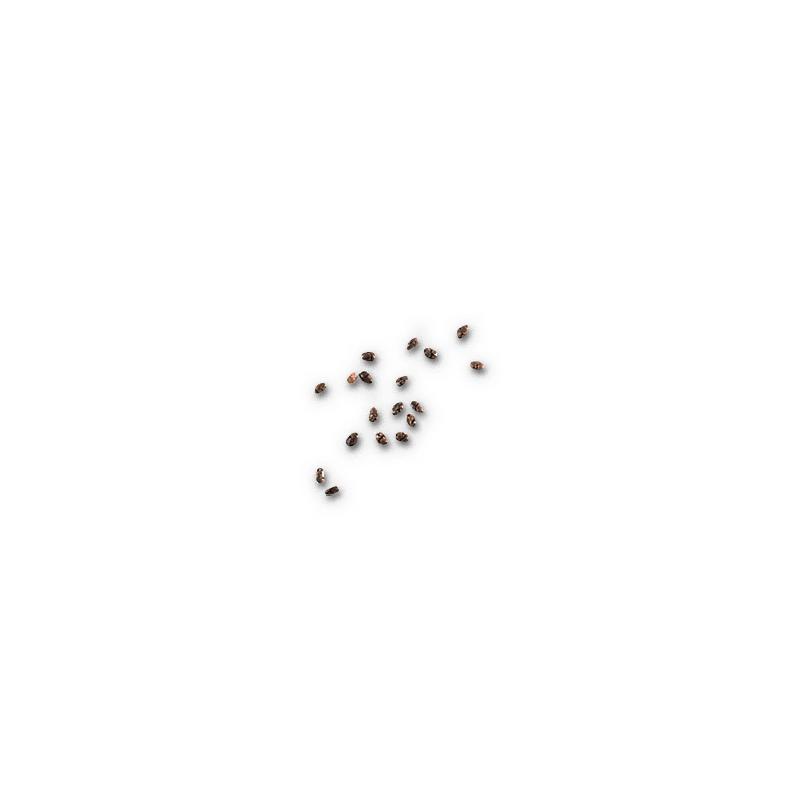 Fight Climate Change
Working with PUR Project, we offset carbon emissions from our chia farming and production by purchasing 1,419 trees from the Alto Huayabamba Agroforestry Project in Peru.This will sequester carbon from the atmosphere, preserve biodiversity, conserve water and protect against natural disasters.
frequently asked questions
What's the difference between Nutiva Organic Black Chia Seed and Organic White Chia Seed?
Their main difference is the color! Some people prefer the white seeds for certain recipes in which the presence of black seeds would be undesirable. They can be used interchangeably.
Do I need to pre-soak Nutiva Organic Chia Seed?
Chia seeds do not need to be soaked prior to eating them. However, chia absorbs 9-12 times its weight in water and can be used to make a delicious tapioca-like pudding.
Where does the chia in Nutiva Organic Chia Seed come from?
We source our chia seeds from several countries in South America, Central America and Mexico. We stamp the country of origin for each product on its bag.