For us, the goal is always to make adding in superfoods easy. Once our how to make chia pudding pin on Pinterest reached over 7,500 repins, we knew that this is a common goal.

There are many chia pudding recipes out there. Of course, we love the Chocolate Chia Pudding Parfait and Lavender Chia Pudding with Blueberries and Figs, but the secret to a simple chia pudding is getting the base perfected.
Once you have a base, you can do so many things with chia pudding like:
1. make a parfait
2. add fruit to it
3. drizzle Vegan chocolate over it
4. toss it with granola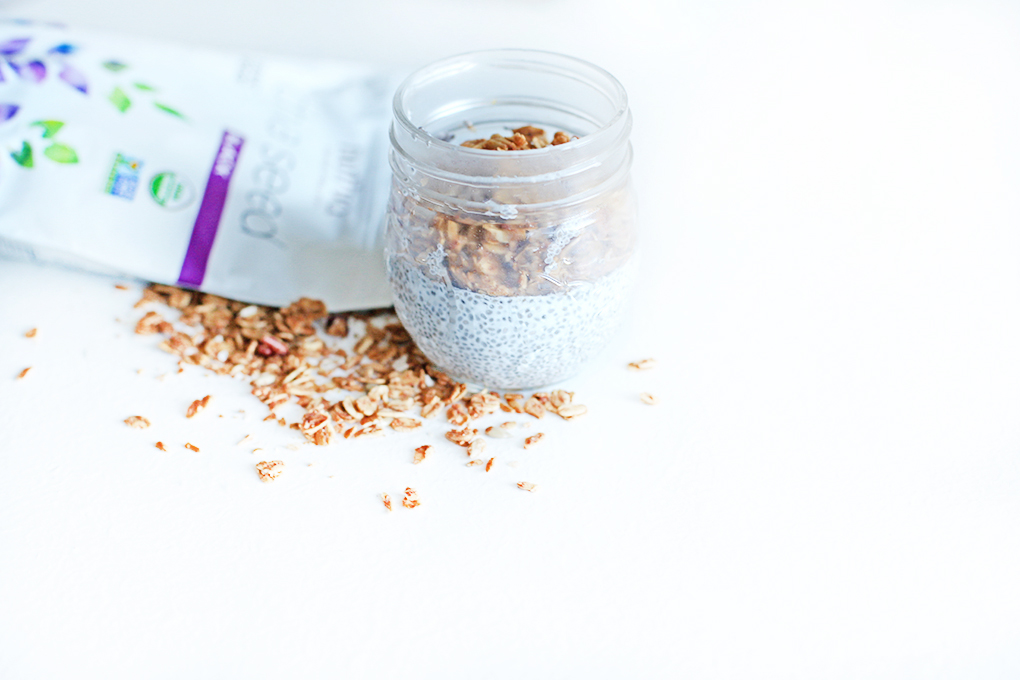 We have tested many different quantities of chia seed to liquid when making a Basic Chia Pudding, and have finally come up with the perfect ratio.
ingredients
2 1/2 Tbsp Nutiva Organic Chia Seed
1/2 cup liquid (in this case, full-fat coconut milk, and if you want to know the exact coconut milk used, it was Aroy-D)
instructions
To make the pudding, all you do is combine those ingredients in an 8oz container, place the lid on, and shake vigorously. Then, place the chia pudding in the fridge overnight (or for at least 4 hours).
Watch how simple it really is!
How to Make Chia Pudding
Click HERE to save this video tutorial for later.
To purchase the chia seeds on Amazon, click HERE.
Let us know in the comments below your favorite way to eat chia pudding.