instructions
1. Mince 2 cloves of garlic and heat ½ Tbsp coconut oil on medium.
2. Add raw garlic to the heated pan and fry for 1 minute.
3. Transfer garlic bits and oil from the pan to a small glass bowl. Set aside.
4. Add softened coconut oil, garlic bits, umeboshi plum paste, coconut sugar, lemon juice and rice vinegar to a mixing bowl, and mix.
5. Pour into a small bowl and chill for 5-10 minutes to set.
If you've been searching for a compound butter or herb butter to top your summer corn on the cob our Corn on the Cob with Vegan Herbed Butter will surely shine.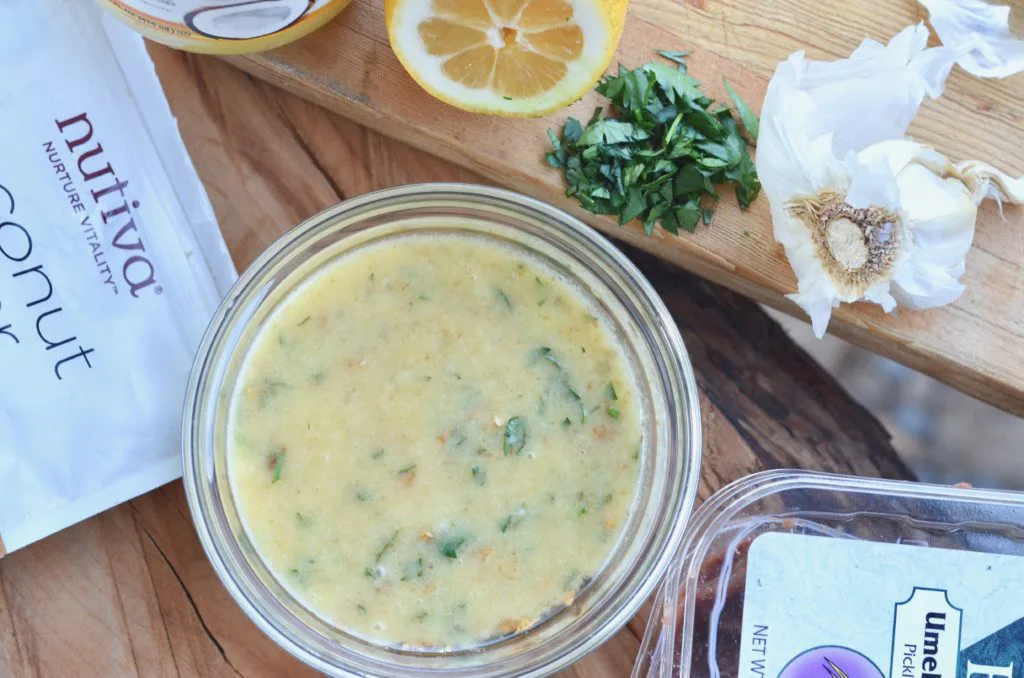 Of course, you don't need a house full of guests to enjoy this super simple summer side dish. Nutiva Organic Coconut Oil with Butter Flavor and coconut sugar are the two Nutiva must haves for this recipe. Make our herbed butter and tuck away for a few days or whip it all up tonight and enjoy the seasons best.
Corn on the Cob with Vegan Herbed Butter
Click HERE to save this recipe for later.
Make a whole meal with this Corn on the Cob with Vegan Herbed Butter! Add to it a Greek Summer Pasta Salad and/or One Pan Maple Garlic Chicken and Sweet Potatoes, then wash it all down with Honeysuckle Horchata.
Have you ever made a Vegan Herbed Butter?